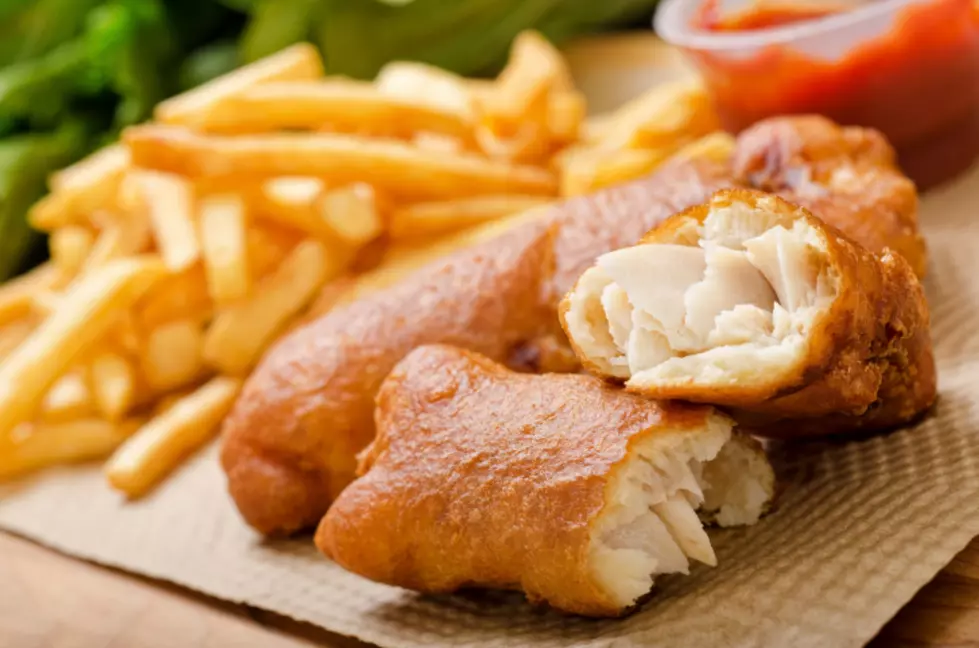 Have You Seen This Delicious Menu Item at the Skippers in Yakima?
Getty Images/Fudio
Have You Seen This Menu Item at the Skippers in Yakima?
WHERE THE SKIPPERS IN YAKIMA USED TO BE
Skippers Seafood 'n Chowder used to have its own standalone restaurant in Union Gap (2511 Main St); now the building has been turned into a Sleep Number mattress store. Bummer. I didn't get to go Skippers too much because I wasn't as into fish and chips back then.
I WAS SPOILED FOR FISH AND CHIPS GROWING UP OUTSIDE OF WASHINGTON STATE
You see, I was spoiled. Growing up in Nashville, Tennessee, we had Captain D's and Long John Silvers when we were craving fish and chips. We even were spoiled with HUSH PUPPIES! Oh my goodness, nobody has ever made hush puppies as good as Captain D's in all of my life! You could get catfish, whitefish, flounder, and deep-fried shrimp along with some hush puppies and French fries. YUM!
Skippers went out of business in Yakima a few years back and it is yet one of the top requested restaurants locals in Yakima want to come back to.
Did you know that there is a Skippers inside of the Yakima Ave Quick Stop convenience store on Yakima Ave and Summitview Ave? Yes, it's true! I was wondering why every time I left the store I smelled like fish grease!
The Skippers at the Yakima Quick Stop has all kinds of stuff on the menu from seafood baskets to fish baskets, chowder and chili, a bread bowl, popcorn shrimp, breaded clams, original shrimp, breaded pollock, and funnel fries. But did you know they have SHRIMP BASKETS and CLAM STRIP BASKETS on the menu, too?
If you've been craving fish and chips or fried shrimp baskets or clam strip baskets, you better head down to Skippers, PRONTO!
Skippers Seafood 'n Chowder is located at 702 W Yakima Ave in Yakima, Washington! You can also get fish and chips in Yakima at Fishbones Soul Food Mobile Restaurant, Second Street Grill in downtown Yakima, and the Arctic Circle on W Nob Hill Blvd.
https://mega993online.com/3-yakima-valley-restaurants-that-should-be-a-national-franchise/
6 Fabulous Local Small Businesses to Support
Take a Pic of Yourself in Yakima at One of these 74 Mural Selfie Walls
Did you know that the city of Yakima, Washington, has over seventy-four (74) murals that would make for a fantastic place to get your sightseeing selfie? You've no doubt taken quite a few selfies in front of popular landmarks and selfie wallls.
Keep your eyes out for one of our unique photo-op murals to add to your collection in your social media pics, and stop and take a memorable selfie of yourself in the heart of Yakima!