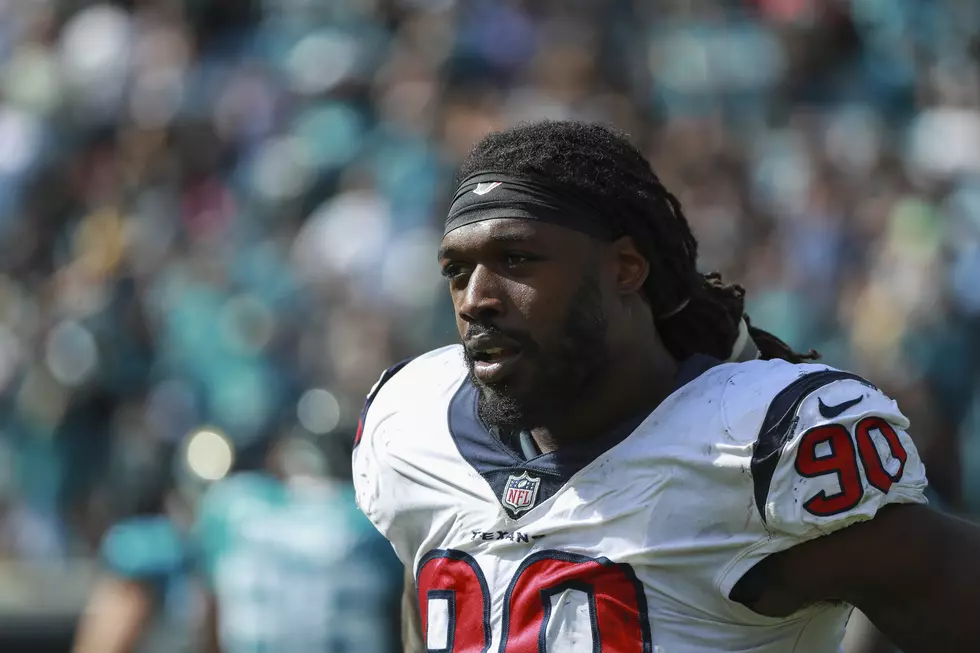 ICYMI: Newest Seahawk Jadeveon Clowney Gives First Presser [VIDEO]
Getty Images
Following passage of a physical exam, the Seattle Seahawks introduced the newest member of the team following a Labor Day practice at their training facility.

Defensive End/Linebacker Jadeveon Clowney, acquired in a trade with the Houston Texans, fielded questions from the media on Monday (9/1). He talked about getting on a Super Bowl contending team, what current Hawk convinced him to go to Seattle as well as the crazy atmosphere Seahawks fans set at CenturyLink Field.
Clowney is expected to start this Sunday when Seattle hosts the Cincinnati Bengals for a 1:05 p.m. kickoff.