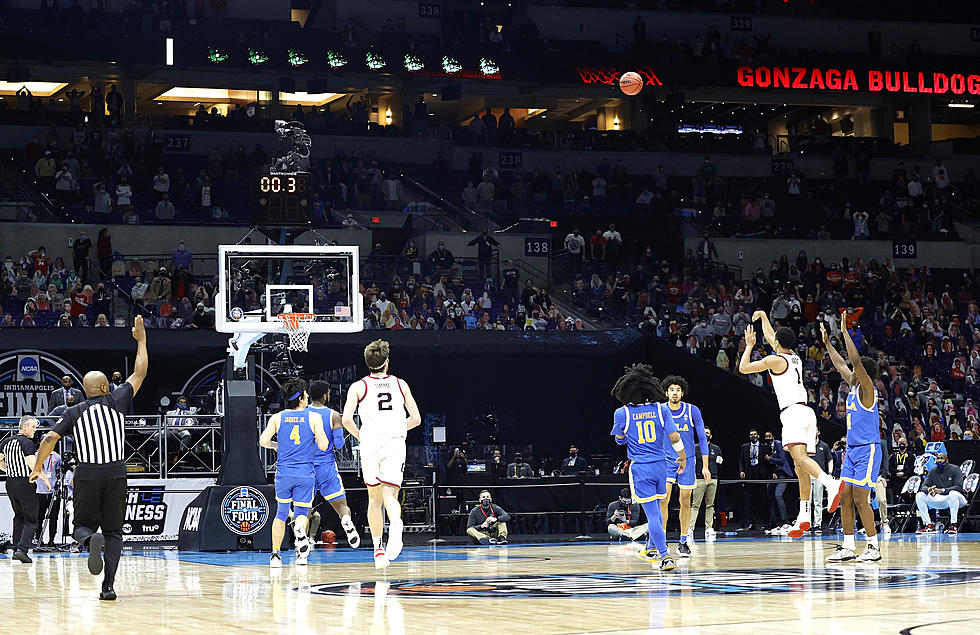 Hear/Watch Every Call of Gonzaga Miracle Shot – Even in Turkish!
Getty Images
When Jalen Suggs sank a nearly halfcourt shot with less than one second remaining in overtime to send the Gonzaga Bulldogs to the NCAA Men's Basketball championship on Saturday (April 3) to keep the team's perfect season intact, most fans in the state of Washington and across the country watched on CBS Sports and heard the call by the great duo of Jim Nantz and Bill Rafftery.
Not everyone else, however, heard it called the same way.

A supercut of TV and radio calls spanning the globe was posted onto social media and the play and subsequent calls -- regardless of language -- are all universally exciting. Listen for yourself in the video.
First the CBS national television audience, followed by ESPN Radio and the signature voice-crack of the always-great Sean McDonough, then the call heard in RUSSIAN, followed by the Westwood One Radio call (English) and then the WW1 Spanish Radio broadcast:
And if that weren't enough, here's how it sounded in TURKISH:
...and then in SERBIAN!
Here's how it sounded by the hometown announcers Tom Hudson and former Gonzaga legend Adam "YESS! YESS!" Morrison.
For Morrison it had to be exceptionally sweet as it was the same UCLA Bruins that made a miracle comeback scoring the last 11 points of a 2006 Sweet 16 match-up to bounce the Zags out of the tournament. A finish that had Morrison visibly crying on the floor when the buzzer sounded to end the Bulldogs season.
Here is what it looked and sounded like in The Kennel on the campus of the Spokane-based Jesuit school in front of the student body:
And probably what most homes in the state of Washington looked like:
Former UCLA legend Bill Walton loves his Bruins, of course, but he loves college basketball, period.
CBS college basketball insider Jon Rothstein summed it all up best:
Gonzaga Bulldogs Basketball
LOOK: Here are the best small towns to live in across America