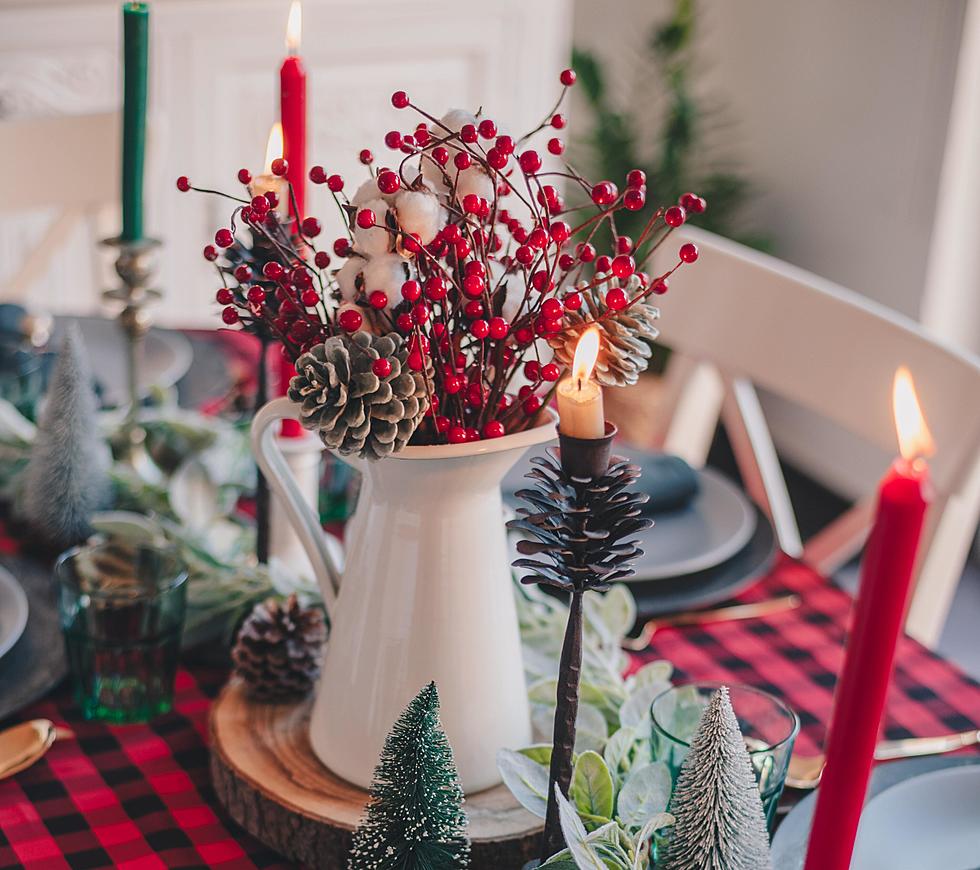 Christmas Dinner Yakima Celebration at Henry Beauchamp Community Center
Libby Penner/Unsplash
UPDATE 4:16 P.M. **Article has been revised with corrections regarding this event. It is not open to the public, rather, participants are pre-registered through OIC Washington and the Henry Beauchamp Center. Information listed below has been retracted to reflect corrections regarding the event's pre-registration requirements and available volunteering opportunities for the public.
Yakima Celebrates the Community Spirit with a FREE Christmas Dinner Yakima Drive-Thru Experience for Needy Families and Individuals
It's almost time for the upcoming annual Drive-Thru Christmas Dinner and Gifts event at the Henry Beauchamp Community Center, and you have a chance to help make a difference to someone in our community!
WHAT IS THE ANNUAL CHRISTMAS DINNER YAKIMA CELEBRATION AT THE BEAUCHAMP CENTER?
Each registered vehicle, family, and individual will receive a food box containing items for a traditional Christmas dinner, candy canes, and surprises. Special gift-wrapped toys will be given to each child. Due to sustained and increasing poverty rates within the city of Yakima, for some kids and families, this may be the only gift they receive this year.
If you want to help volunteer wrapping gifts, filling food boxes, or make a cash donation,  keep reading!
WHO ARE THE PEOPLE BEHIND THIS GENEROUS EVENT?
OIC of Washington and the Henry Beauchamp Center put on the event every year with help from community donors and local business/corporate sponsors. The annual Christmas Celebration event in Yakima was first created by an esteemed and beloved community member and activist, Esther Huey, in 1989.
"She [Esther Huey] had a vision to care for the most vulnerable families in the community during the holidays." - Adrianne Garner, Executive Director of the Henry Beauchamp Community Center
It was a sit-down communal dinner served with traditional Christmas dinner favorites like turkey and ham and many side dishes. Local volunteers baked and cooked the dinner served at the Beauchamp Community Center, back when it was called the Southeast Community Center.
WHAT COVID-19 PRECAUTIONS WILL BE IN PLACE AT THE CHRISTMAS DINNER YAKIMA EVENT?
Since the pre-registered event is drive-thru only, social distancing is not a problem. Volunteers will be following Washington state safety protocols for the public.
WHEN IS THE CHRISTMAS CELEBRATION TAKING PLACE AND WHAT TIME IS IT?
The 32nd Annual Christmas Celebration will be held Friday, December 17, 2021 at the Beauchamp Community Center. This event serves pre-registered needy families in the Yakima area.
WHERE CAN I GET MORE INFORMATION TO HELP VOLUNTEER FOR ON THE BEAUCHAMP CENTER CHRISTMAS EVENT?
For more info, visit the Henry Beauchamp Community Center's website: yvoic.org/services/community.
WHAT IF SOMEONE DOESN'T HAVE A CAR, IS ELDERLY OR HOMELESS? WILL THEY HAVE A CHANCE TO GET A FREE DINNER BOX, TOO?
Volunteers at the Henry Beauchamp Community Center will be delivering some prepared meals to pre-registered home-bound older adults and homeless individuals.
HOW CAN MEMBERS OF THE PUBLIC VOLUNTEER TO HELP SUPPORT THIS YEAR'S YAKIMA CHRISTMAS DINNER EVENT?
Adrianne Garner, Executive Director of the Beauchamp Community Center, says if anyone wants to give a donation to help support this year's drive-thru Christmas Celebration, they can mail a check to Henry Beauchamp Community Center, 1211 S 7th Street, Yakima, WA 98901, or call (509) 575-6114. Donations will help cover the cost of gift wrapping paper, food, and toys. 
Christmas Traditions Have Changed So Much Since the Year You Were Born!