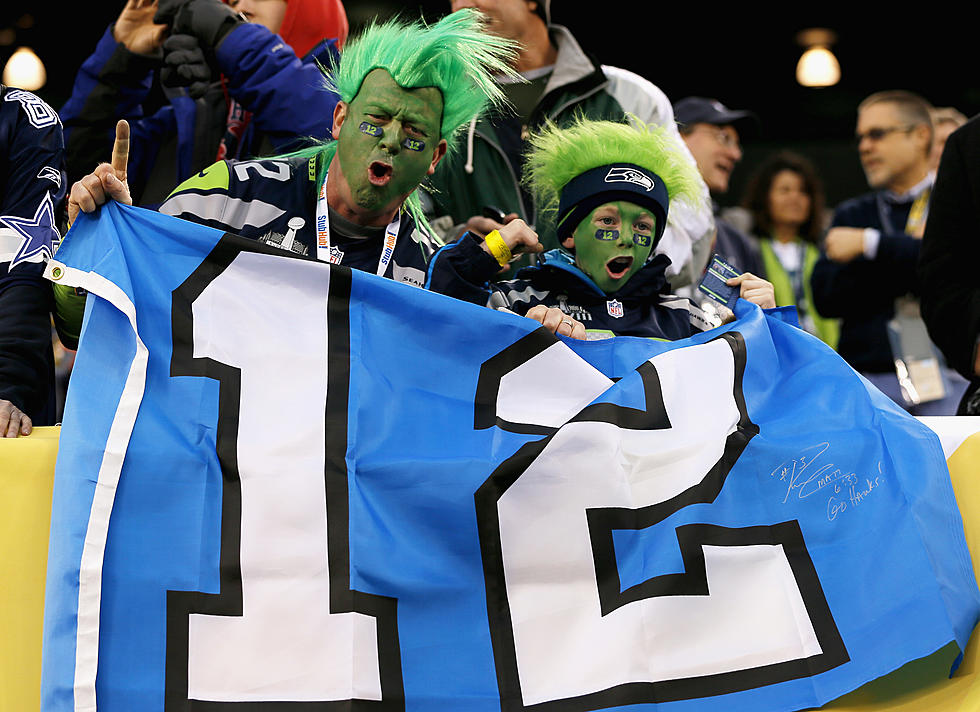 A True Seahawks Fan Needs a Customized Smartphone Wallpaper
Getty Images
So you call yourself a 12? You think that you are true, blue (and green!) dyed-in-the-wool fan of the Seattle Seahawks, huh?

Sure, you might have the jerseys, 12 flag flying on your house and the like but do you have a customized Seahawks wallpaper adorning your smartphone?
Heck, I think that I may still have a set of Jim Zorn Underoos in a box in my attic somewhere but even I don't have that!
Via their official Twitter page, the Hawks are giving you the opportunity to have them create you your very own, unique wallpaper for your phone that displays your undying love for the "Birds of Elliott Bay".
Where can I get Seahawks wallpaper for my smartphone?
Simply reply to their original tweet and give them the name or nickname you want displayed on your virtual jersey along with the number you desire and the color you choose (blue or green) and the type of phone that you own and they will do their best to crank out as many as they can!
The Hawks kickoff their 2021 season this Sunday (September 12th) when they travel to Indianapolis to take on the Colts. You can hear all of the action every week with the voice of the Seahawks, Steve Raible, right here in Central Washington on NewsTalk AM-1280 KIT or on 94.5 KATS-FM. These broadcasts are powered by: Pacific Northwest University of Sciences and Coca-Cola Bottling of Yakima and Tri-Cities.
When we say, "SEA!", you say, "HAWKS!"
SEA!
12s/Seahawks Fans