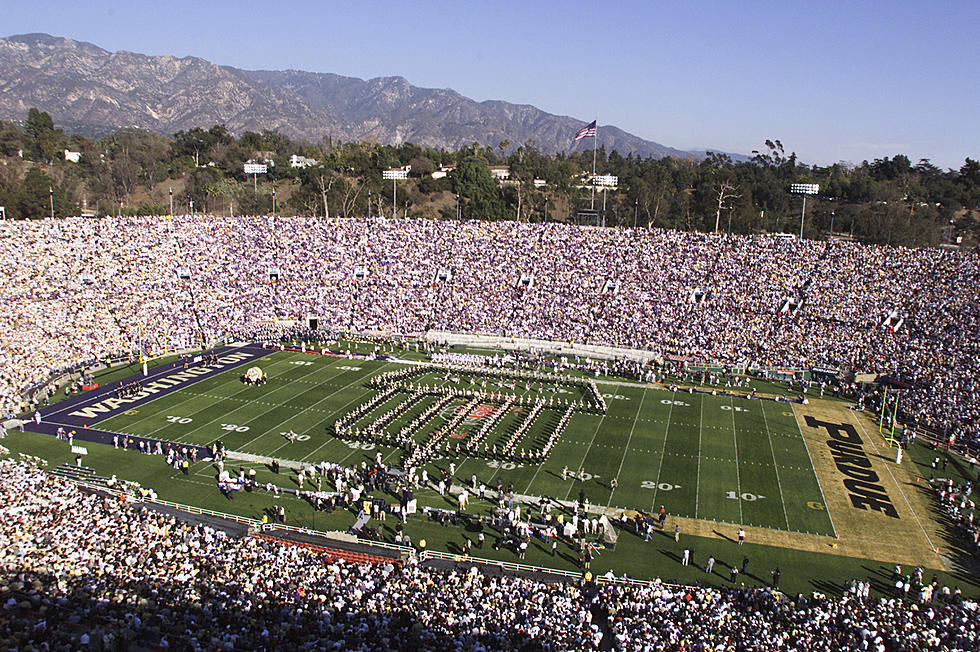 UW 'Husky Classics' to Air Every Saturday For Next 10 Weeks
Getty Images
In the absence of live sporting events, we will be re-broadcasting two classic University of Washington games from myriad seasons/sports in a condensed one-hour form, back-to-back, every Saturday starting at 1:00 p.m.
We will begin today (April 4) and will continue for 10 weeks.
We kickoff "Husky Classics" today with the 2001 Rose Bowl where the #4 Huskies, led by QB Marques Tuiasosopo, faced #17 Purdue Boilermakers and their quarterback Drew Brees.
Enter your number to get our free mobile app
In our second rebroadcast, we go to the hardwood at the Staples Center for the 2011 Pac-12 Men's Basketball Conference championship game where Isaiah Thomas etched himself into Husky lore.
Both games were originally called by Hall of Fame broadcaster Bob Rondeau.