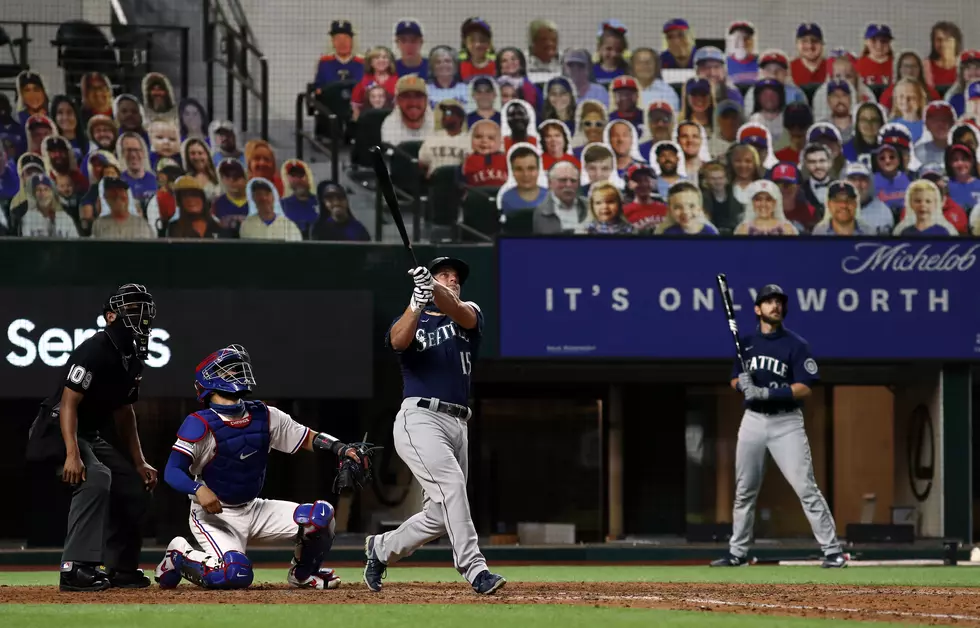 Seager Salami in 6th Sends Seattle to Smooth Sailing [VIDEO]
Getty Images

During Monday night's (Aug. 10) ROOT Sports Northwest telecast, Seattle Mariners broadcaster Dave Sims said that Kyle Seager may need to start showing credentials before crossing the Texas border. And for good reason.
The most ancient of Mariners, Seager crushed an 0-1 pitch in the 6th inning to blow the game open with his 5th career Grand Slam to help propel the M's to a 10-2 win in Arlington, TX in the first game of a three-game series against the Rangers. Seager has perennially feasted in his career at the old ballpark and picked up right where he left off in the newly christened Globe Life Field.
The former Gold Glove Third Baseman knocked in his 18th run of the season to boost his slash line to a robust .297/.378/.910 with the salami that then made the score 9-2. Kyle Lewis and Dylan Moore also homered for the M's as part of a 15-hit onslaught in support of starting pitcher Justin Dunn who went 6 solid innings to tally his first victory in the major leagues.
For the latest from the USS Mariners and all things Seattle sports related, opt-in to our "Alerts" on our free mobile app and we'll keep you in the loop!
Enter your number to get our free mobile app
ALSO: Former Minnesota Twins All-Star's Home for Sale - Complete With Brewery