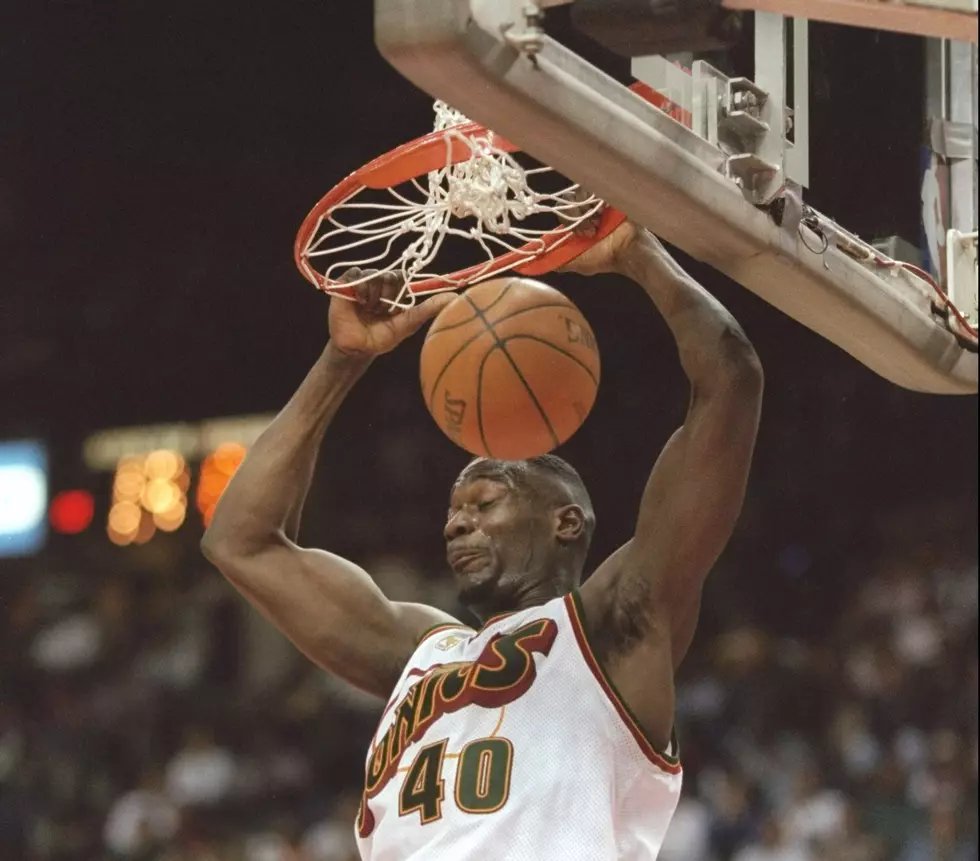 OTD: 1992 Sonics Shawn Kemp Posterizes Alton Lister [VIDEO]
Getty Images
-- but that wasn't the most disrespectful part. Kemp and Lister had gotten into it a few games earlier, so Kemp decided to cap his revenge by pointing at Lister and laughing. Beautiful and brutal, simultaneously.
As amazing as the dunk in this clip is, so is the play call by legendary broadcaster Kevin Calabro:
"...knocked away from behind, Ricky (Pierce) goes back to get it -- fires it cross-court, Kemp's got it right up into the alley -- POWER SLAM TOMAHAWK JAM! YEAAHHH, BABY!!! INTO LISTER'S FACE AND THE SONICS TAKE THE LEAD!"

Enter your number to get our free mobile app