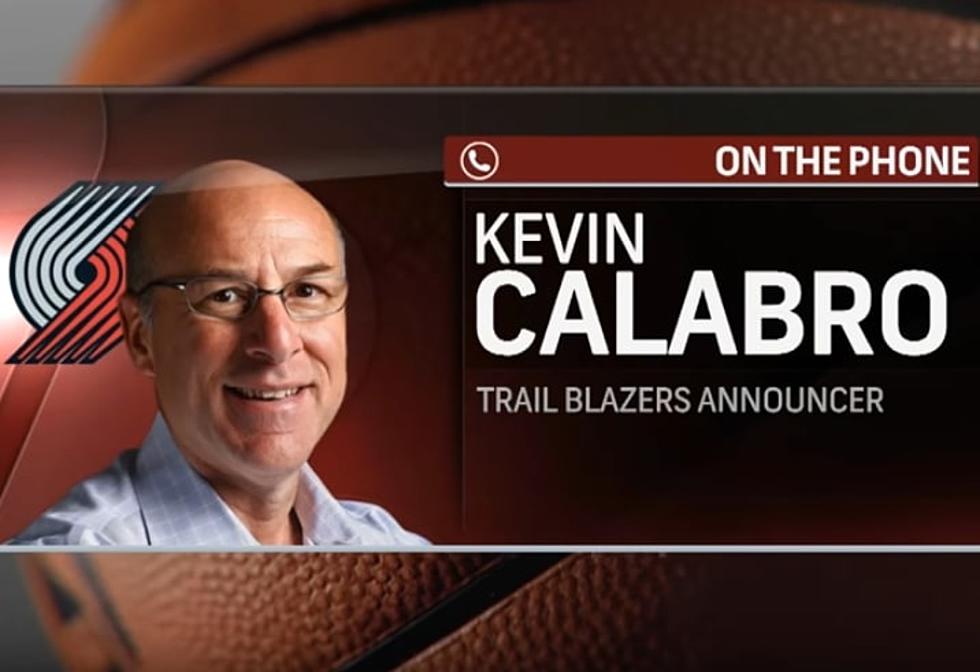 Ex-Sonics Broadcaster Kevin Calabro Calls It Quits
YouTube
Multiple sources are reporting today (July 1) that former Seattle SuperSonics TV/Radio Play-By-Play Broadcaster Kevin Calabro has decided to hang up his headphones.
Calabro has spent the last four seasons with the Portland Trail Blazers.
"KC", as he is known as by colleagues, has not mentioned anything on his official Twitter feed which he is typically quite active on.
The Indiana native first broke into the NBA at the age of 25 doing Sacramento Kings broadcasts before moving to the Northwest to join Bob Blackburn behind the mic with the Sonics in 1987. When the Supes were moved to Oklahoma City in 2008, Calabro declined to move with the team which endeared him even further in the hearts of Seattlites who were already feeling betrayed.
Before taking the job in Rip City, Calabro worked numerous nationally televised broadcasts for ESPN which should say something about his exceptional abilities calling a game.
He coined many nicknames for Sonics players like "Reignman" for Shawn Kemp and "The Glove" for Gary Payton. He was known for peppering his broadcasts with classic rock references and catchphrases like "Good golly, Miss Molly!"
Calabro was another top-shelf broadcaster that Northwest fans had the pleasure to listen to for great lengths of time including the aforementioned Blackburn, Dave Niehaus (Mariners), Pete Gross and Steve Raible (Seahawks), Bob Rondeau (Huskies) and Bob Robertson (Cougars).
Here is a sample of classic Calabro calling the action at breakneck speed and then finishing it with a signature flourish:
KEEP READING: Here are 50 of the most famous sports goofs