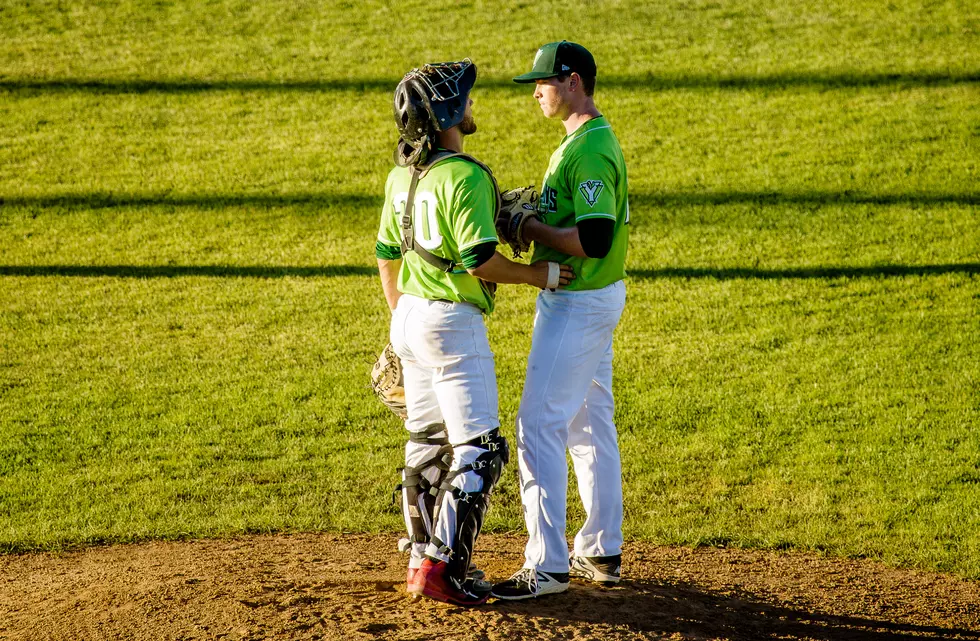 Connor White Struggles as Pippins Drop Second Straight to AppleSox
Xander Deccio/Deccio Creative
The Pippins couldn't dig out of an early hole as the Wenatchee AppleSox took the final game of the series 8-3.
Wenatchee grabbed the lead right away in the first inning off of starter Connor White. With two outs and a runner on, Connor McCord blasted a two run home run to left. It was his second home run of the series and it staked the AppleSox to a 2-0 lead.
In the second inning, the AppleSox continued to build their lead with Joey Magro and Johnny Sage driving in runs to extend the lead to 4-0.
With some help from the AppleSox defense, the Pippins mounted a rally in the bottom of the second. On a hit, walk and error, the Pippins loaded the bases with two outs. Cole Jones followed by rocketing a 2-0 pitch back up the middle for a two run single. Elijah Greene then hit a groundball off of the shortstop Jacob Prater, his second error of the inning, driving in another run and cutting the deficit to 4-3.
The AppleSox answered the Pippins rally in the third, scoring three more runs, powered by a two run homer to left by Nick Seamons. White was knocked out after the third inning, giving up seven runs on seven hits.
In the fourth, the AppleSox grabbed another run off of Kaleb Strawn to extent the lead to 8-3.
After the second inning, the Pippins were held scoreless. In the fourth, fifth and seventh innings they got runners in scoring position but couldn't find the clutch knock to put a dent in the AppleSox lead.
The Pippins used six arms out of the bullpen, holding the AppleSox scoreless after the fourth but couldn't get any run support.
In the ninth, the Pippins went down 1-2-3, dropping their second straight to the AppleSox.
The Pippins have a day off on Tuesday before returning to action Wednesday, starting a two game series with the non-league Gresham GreyWolves. First pitch on Wednesday at 6:35.