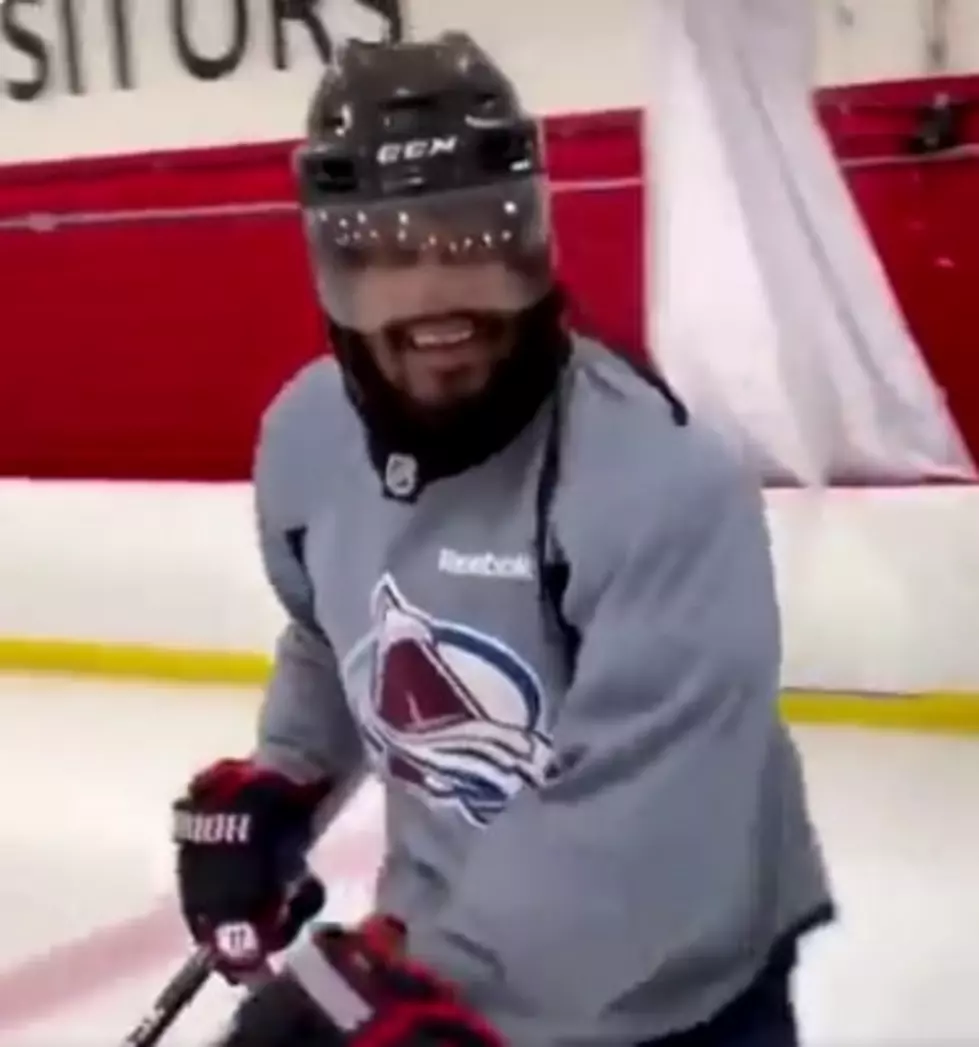 'Beast Mode' on Ice? Will Marshawn Lynch Play for Seattle Kraken?
via Twitter
Sure, we've all heard of "Disney on Ice" but "BEAST MODE on Ice"?!?! It's more likely than you think!

Recently, Seattle Seahawks former standout running back Marshawn "Beast Mode" Lynch was videotaped ice skating in full Colorado Avelanche hockey gear with former NHL player Akim Aliu. Aliu last played in the league in 2012-2013 for the Calgary Flames.
The story was picked up by national publications such as ESPN.com, Yahoo! Sports and even tabloid TMZ.com.
Lynch, via his marketing agency, Beast Mode Marketing, posed an intriguing idea to the NHL's San Jose Sharks as well as the expansion Seattle Kraken hockey clubs (The Kraken are scheduled to debut in the 2021-22 NHL season.) They introduced him as "Shawn Gretzky".
How absolutely INSANE would it be for "Beast Mode" to return to Seattle AGAIN but this time as an enforcer on the ice for the
Kraken
View this post on Instagram

Alright, I know that it's a pipe dream but, then again, who ever thought we'd see the one-and-only "Beast Mode" strapping on a pair of ice skates in the first place, eh? We can all dream, can't we?
For the latest on the Seattle Kraken, as they begin to navigate their maiden voyage inn the National Hockey League next season, and all-things sporting in Seattle, the Pacific Northwest as well as right here in the Yakima Valley and Central Washington, simply opt-in for our "Alerts" via our free mobile app!
Enter your number to get our free mobile app
Rock on and Go Kraken! \m/ \m/
Todd E. Lyons, Esquire
#BeastMode
ALSO: Former Minnesota Twins All-Star's Home for Sale - Complete With Brewery
15 Athletes Who Came from Eastern Washington & Eastern Oregon
15 Athletes Who Came from Eastern Washington & Eastern Oregon