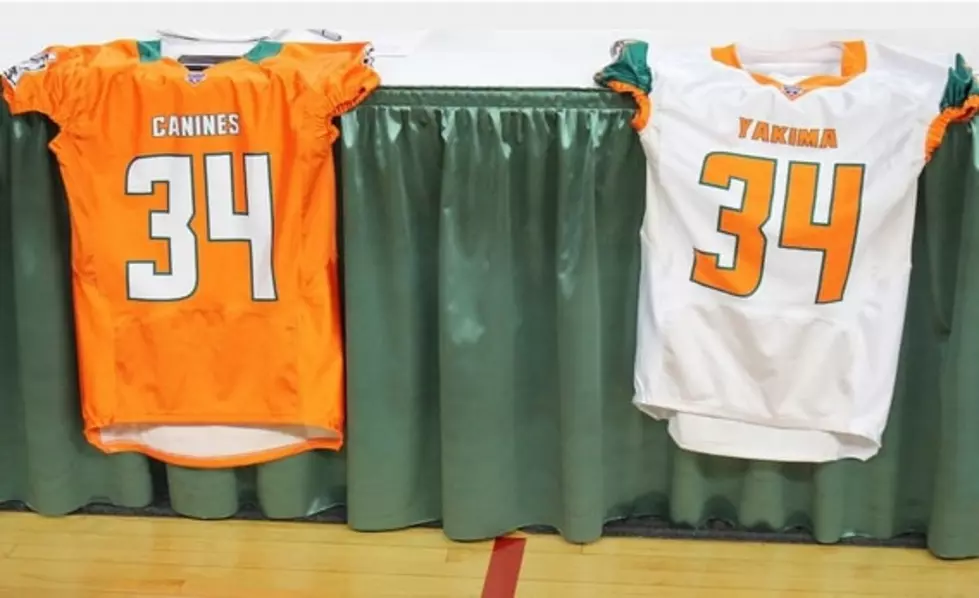 Yay! Football! Yakima Canines Arena Team Releases 2021 Schedule
TSM/John Taylor
So it took an extra year (damn you, COVID-19!) but it appears that arena football will be returning to Yakima in just a few weeks! Hooray, football!

It was just about this time last year that we told you about the brand-new Yakima Canines football organization that was getting primed for their inaugural season in the American West Football Conference (AWFC). Then... The 'Rona hit and wiped out the season. I was worried that the team may not ever have gotten off of the ground but, according to a post on their official Facebook page posted on Martin Luther King, Jr. Day (January 18), it looks like the 2021 season schedule is in place!
On their official website, www.GoCanineFootball.com, a 12-game schedule was rolled out with the first contest in club history slated for Sunday, May 9th at the Yakima Valley SunDome against a team from the Tri-Cities called the "Rush".
If you have never been to an arena, or, indoor, football game, you are in for a treat! Previously, Yakima has been home to two short-lived franchises -- the Shockwave (2 seasons) and Warriors (1 season) in two entirely different leagues.
Will the third time be the charm? I sure hope so! I'm really looking forward to getting to go to live sporting events again and this would be a great, inexpensive way to start!
Canines 2021 Game Schedule:

Season tickets are now on Sale at www.gocaninefootball.com.
All Home Games will be played at the Yakima Valley SunDome

Posted by Yakima Canines on Monday, January 18, 2021
For the latest updates on the Yakima Canines, other sporting events in the Yakima Valley or other fun activities going on in Central Washington, simply opt-in for our "Alerts" via our free mobile app!
Enter your number to get our free mobile app
Rock on and go Canines! m/ m/
Todd E. Lyons, Esquire
15 Athletes Who Came from Eastern Washington & Eastern Oregon