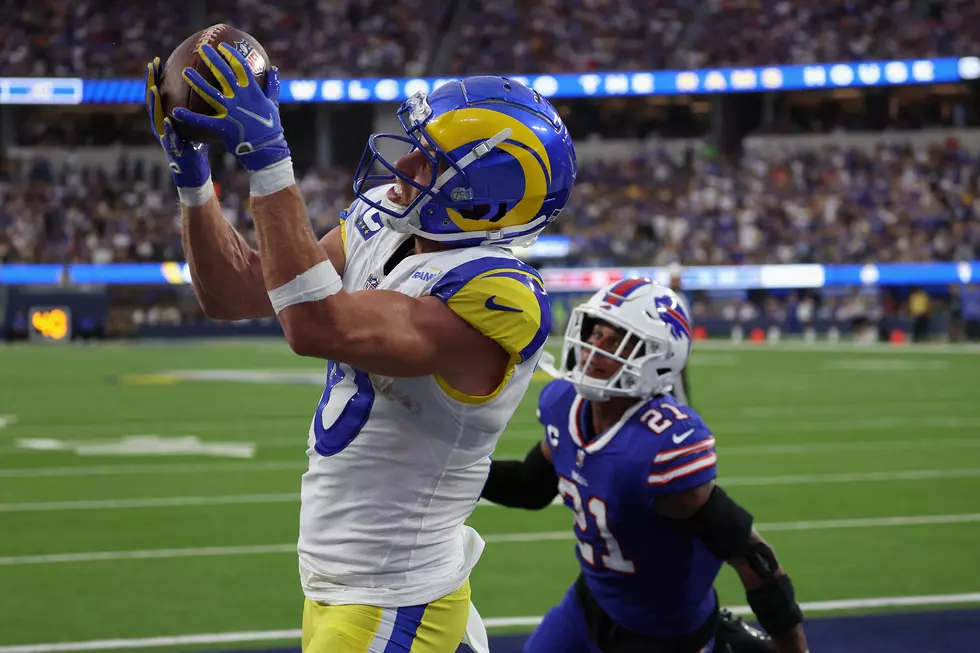 Yakima's Cooper Kupp Scores 1 TD as Bills Beat the Rams in LA
Getty Images
The 2022-23 NFL season is officially underway.
Thursday Night Football kicked off the season with a matchup between two of the league's most exciting teams, one of which is defending Super Bowl Champion.
Los Angeles Rams vs Buffalo Bills on Thursday Night Football
The defending Super Bowl champion Los Angeles Rams and their Super Bowl MVP wide receiver, Cooper Kupp of Yakima, took on what many believe to be the premiere team in the AFC, Buffalo Bills. It was Thursday Night Football and the winner of the game had the chance to start the season with an impressive win.
First, the good news is if you're a Cooper Kupp fan, Kupp had an impressive performance on opening night. His stat line boasts 13 receptions, for 128 yards and one touchdown. This Yakima native is truly among the elite in the league and it's clear the best is yet to come for him and his fans.
Rams vs Bills Week 1 in NFL Season Opener
If you're a Rams fan, the not-so-good news is that they were beaten badly by the powerful Bills attack. Tied at 10 points apiece at the half, the Bills took over in the second half and came out with the win 31-10 for a convincing defeat of the team that just hoisted the Lombardi trophy earlier this year.
As a Seahawks fan, having NFL West division rival Rams lose their opener is always a welcome bit of news, and the Seahawks will bookend opening weekend by taking on the Denver Broncos and their new QB Russell Wilson on Monday Night Football on September 12th.
YAKIMA'S COOPER KUPP Scores in NFL Opener!
TACKLE THESE: Check Out the Best Uniforms In Each NFL Team's History
LOOK: Here are the 10 US golf destinations with the most courses per capita
Discover where you can find the best access in the country for your pick of courses, the unique terrain that lends itself to world-class golf, and what makes select clubs noteworthy.