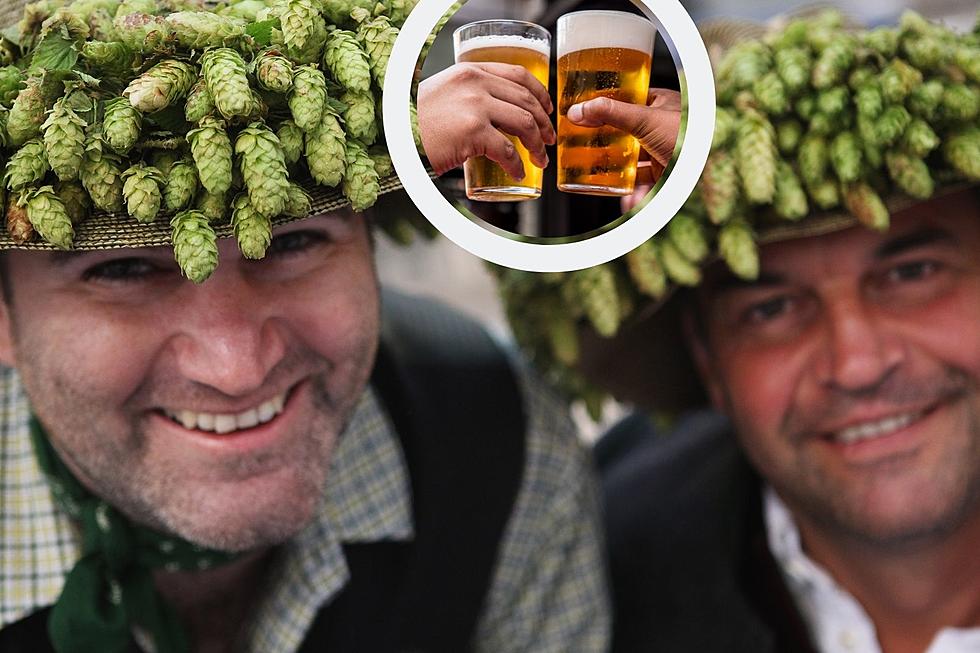 Are Fresh Hop Ale Festival Tickets Available in Yakima? Win Now!
Getty Images - Canva
The Original Fresh Hop Ale Festival is coming back in October. But, is it too early to start thinking about purchasing tickets?
Are you kidding me?! Now is exactly the right time to think about tickets so you can be sure to get your hands on some for this amazing annual event.
THE YAKIMA VALLEY IS TOPS WHEN IT COMES TO HOPS
The Yakima Valley contains approximately 75 percent of the total United States hop acreage, with an average farm size of 450 acres accounting for over 77 percent of the total United States hop crop.
WHAT IS THE FRESH HOP ALE FESTIVAL?
The Fresh Hop Ale Festival in Yakima is one of the Top 10 Beer Festivals in the U.S. YCH Hops presents this year's Fresh Hop Ale Festival at the SOZO Sports Complex! On Saturday, October 8th, the Fresh Hop Ale Festival will Feature over 70 breweries, wineries, and cideries, as well as live music and amazing food!
WHERE DO YOU PURCHASE FRESH HOP ALE FESTIVAL TICKETS?
Tickets are on sale now at freshhopalefestival.com. Celebrate the world's best fresh hop beers on October 8th! Cheers! Make sure you grab your VIP tickets early to get all the perks like food all evening, extra drink tokens, and private bathrooms! Seriously, don't put it off - the VIP tickets sell out fast.
Check Out These Action Photos from Fresh Hop Ale Festival 2019
LOOK: Best Beers From Every State
To find the best beer in each state and Washington D.C., Stacker
analyzed January 2020 data from BeerAdvocate
, a website that gathers user scores for beer in real-time. BeerAdvocate makes its determinations by compiling consumer ratings for all 50 states and Washington D.C. and applying a weighted rank to each. The weighted rank pulls the beer toward the list's average based on the number of ratings it has and aims to allow lesser-known beers to increase in rank. Only beers with at least 10 rankings to be considered; we took it a step further to only include beers with at least 100 user rankings in our gallery. Keep reading to find out what the best beer is in each of the 50 states and Washington D.C.