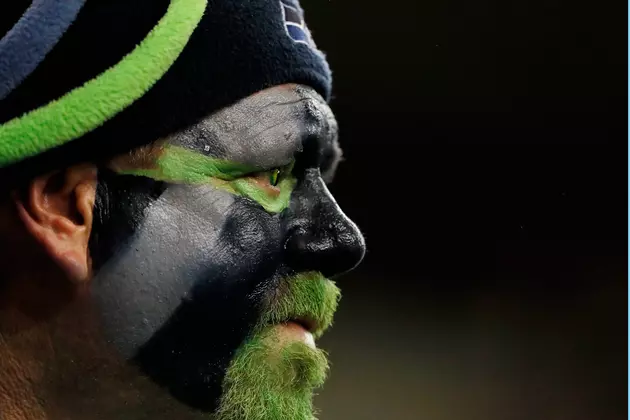 Will Seahawks Rebound In 2017? [POLL]
Getty Images
While the seats on the Alaska Air flight are probably not even cool yet following a return trip to Seattle following Saturday's Divisional Round playoff loss to Atlanta, the Seattle Seahawks - and their fans - are already looking forward to 2017.
After an inconsistent season, despite still managing 10 wins and a first round playoff victory, the Seahawks and the 12's have set the bar pretty high for themselves and anything less than a trip to the Super Bowl seems, well, disappointing.
Next year won't get any easier as the Hawks will have a first place schedule after topping the NFC West this year. Their 2017 opponents have already been determined by the NFL schedule maker that will include a rematch with the Falcons as well as other playoff teams such as Houston, Dallas, New York and Green Bay:
Home: Arizona Cardinals, Los Angeles Rams, San Francisco 49ers, Philadelphia Eagles, Washington Redskins, Houston Texans, Indianapolis Colts, Atlanta Falcons
Away: Arizona Cardinals, Los Angeles Rams, San Francisco 49ers, Dallas Cowboys, New York Giants, Jacksonville Jaguars, Tennessee Titans, Green Bay Packers
Clearly the offensive line is a concern but what about some of their defensive superstars who are beginning to show signs of age? Can the Hawks bounce back for another deep playoff run and crack at the Lombardi Trophy next season?