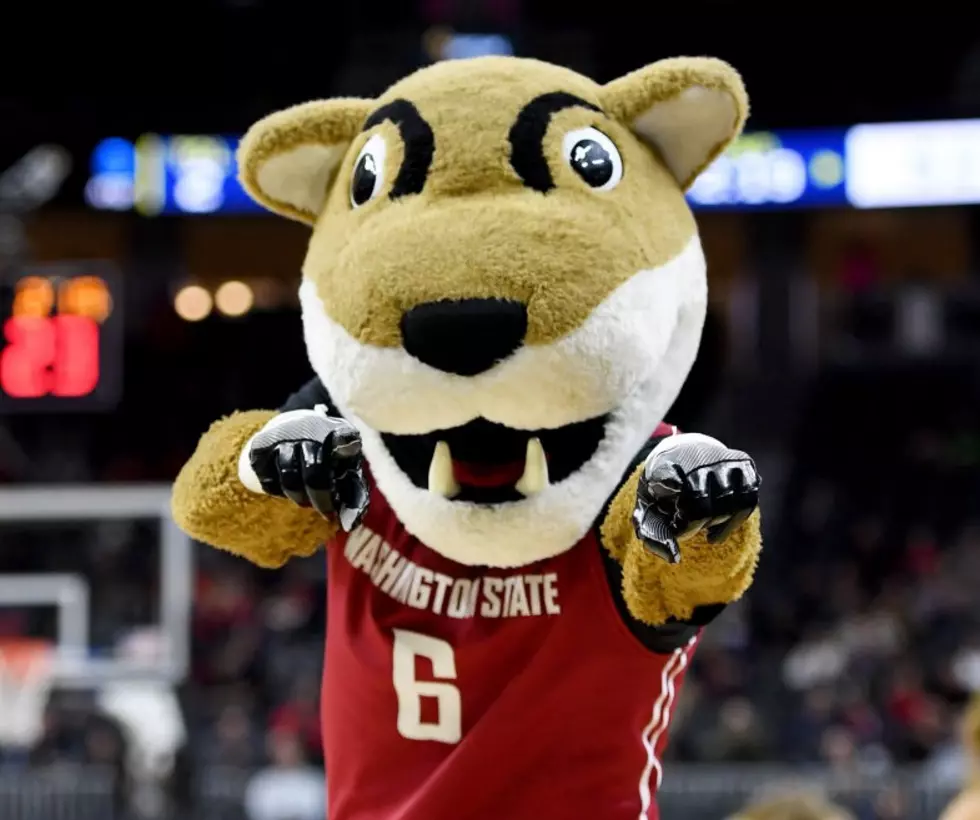 Washington State Wins 7th Straight, Knocks Out Cal in Pac-12
Getty Images
LAS VEGAS (AP) — TJ Bamba scored 17 points, DJ Rodman had 10 points and 11 rebounds and No. 5 seed Washington State extended its winning streak to seven with a 69-52 victory over 12th-seeded California on Wednesday in the opening round of the Pac-12 Tournament.
It was the second straight season Washington State beat Cal in the opening round of the conference tournament. The Cougars (17-15) will look for their second straight win over the fourth-seeded Ducks on Thursday in the quarterfinals.
Washington State gained some separation midway through the first half after going on a 13-2 run, with five points from Rodman, for a 27-13 lead. Jabe Mullins added 3-pointers on back-to-back possessions and the Cougars led 35-21 at halftime despite shooting 39% from the floor.
Mullins scored five straight points during an 8-0 run that put Washington State ahead 53-32 with 8:48 left. Cal scored 10 unanswered points to cut it to 53-42 before Andrej Jakimovski ended Washington State's four-minute field-goal drought with a 3-pointer. The Cougars led by as least 12 points the rest of the way.
Mullins finished with 11 points and Jakimovski and Mouhamed Gueye each scored 10 for Washington State. Bamba, coming off a career-high 36 points against rival Washington, was 6 of 13 from the field.
Rodman had 10 points and six rebounds in the first half and Washington State outrebounded Cal 24-14 with a 10-3 edge on the offensive glass. The Cougars finished with 43 rebounds compared to 29 for Cal.
Monty Bowser, averaging just 3.4 points per game, scored a career-high 19 points for California (3-29). Lars Thiemann added 10 points.
Cal ended the season on a 16-game losing streak, with its last victory coming on Jan. 6 against Stanford.