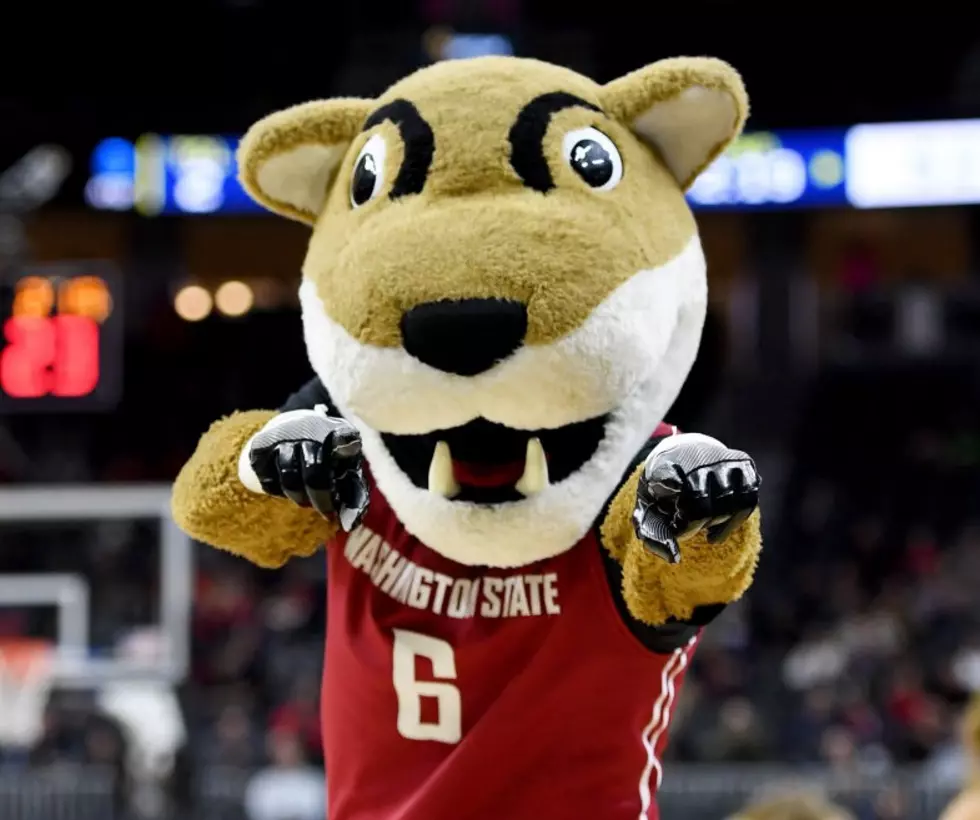 Washington St. Upsets No. 3 Utah 66-58 in Pac-12 Quarters
Getty Images
LAS VEGAS (AP) — Bella Murekatete scored 19 points and Washington State upset No. 3 Utah 66-58 on Thursday night in a Pac-12 quarterfinal game.
The Cougars (21-10) led by three with 39.3 seconds left and had the ball, and rather than foul, the Utes allowed Charlisse Leger-Walker to virtually dribble out the shot clock, make one pass, get the ball back, and drain a 3-pointer with eight seconds left to extend the lead to 64-58.
"I originally thought they were probably going to foul to send us to the line and when they didn't, I knew we were going to have to run the clock down and just get one good look at the rim. I just knew I had to get it off fast and just shoot it," said Leger-Walker, who finished with 15 points.
"But I just think that everything leading up to that moment was just so good from our team. In those moments it's a big-time shot, but the plays we made before that, the runs that we had in that third quarter, and then taking that momentum into the fourth, that's what really got us that win."
Utah coach Lynne Roberts said there was never a consideration to foul Leger-Walker, and felt her team defended well.
"I trusted our defense - offense beats great defense," Roberts said. "She hit the game-winning shot and kudos to her. I trust my team and we've got five people on the floor that can shoot the three out of a timeout. So I just thought we would have a good shot there."
Ula Motuga chipped in 13 for the Cougars.
Utah was the highest-ranked team Washington State has ever defeated. It also marked just the third time since the inaugural tournament in 2002 that the seventh seed upset the No. 2 seed.
Utah (25-4) was led by Gianna Kneepkens, who scored 18 points. Pac 12 Player of the Year Alissa Pili added 11 points for the Utes.
After trailing by four at halftime, the Cougars outscored Utah 27-11 in the third quarter after erasing a two-point deficit by closing the period on a 14-0 run - ignited by four 3-pointers - and took a 53-41 lead into the final period.
Washington State hit 11 of 19 (57.9%) from the floor in the third, including 5 of 7 (71.4%) from 3-point range, while the normally high-scoring Utes struggled behind 36.4% shooting (4 of 11).
After opening the fourth quarter with a 3-pointer from Kneepkens, the Utes missed eight straight shots while the Cougars built a 14-point lead, 58-44, with 7:41 left in the game.
The Cougars limited Utah's second-chance opportunities, with 77.1% defensive rebounding percentage. Washington State also outscored Utah with second-chance points, 11-4.
"I think we played a perfect defensive game against a great team and maybe it takes three times to really nail it down," said Washington State coach Kamie Ethridge, whose Cougars lost both regular-season meetings with Utah. "But we guarded them, we gave ourselves a chance to win, and then we just had some really special players step up and give us a cushion with some big, big big-time 3-point shots."
UPSET CITY
With the Cougars' win, there have now been four upsets by seeding in the first seven tournament games played. Washington State joins Oregon, Oregon State and UCLA in beating a higher-seeded team.
BIG PICTURE
Washington State: The Cougars exacted revenge from last year's tournament when the teams also met in the quarterfinals. Utah beat Washington State, 70-59.
Utah: The Utes were the highest-scoring team in the Pac-12 this season, averaging 84.4 points per game. They never found their groove on offense, from the opening tip, as they shot a rather bleak 27% over the first five minutes.
UP NEXT
Washington State: Will face Colorado in Friday's semifinal round.
Utah: Awaits an NCAA bid.