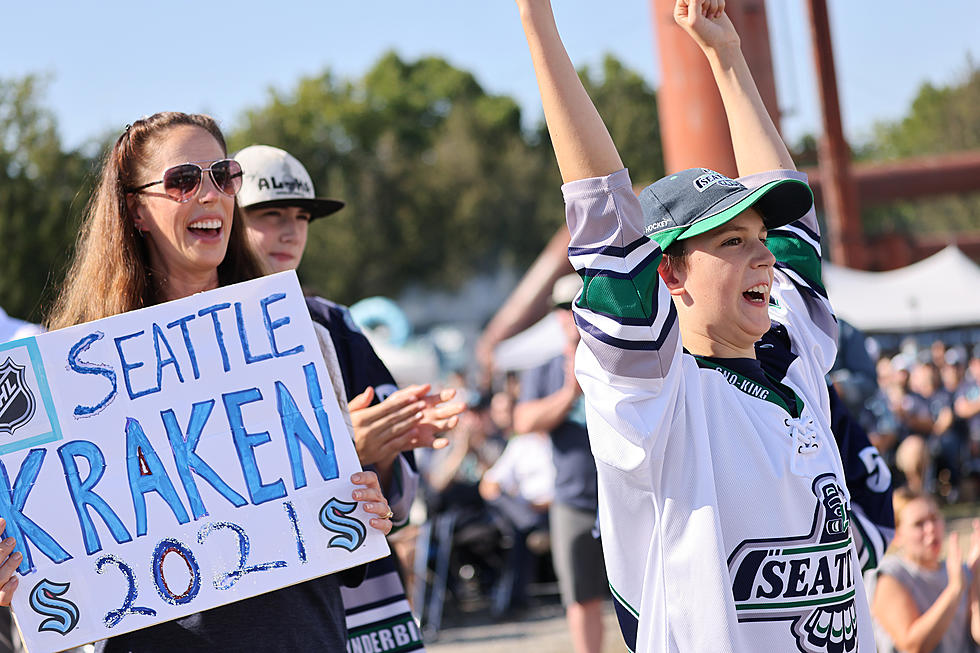 Want Tickets to Seattle Kraken Inaugural Game? Get Ready to Rob a Bank!
Getty Images
Getting tickets to a Seattle Kraken match in their first year as the newest team in the National Hockey League (NHL) will be difficult as they sold-out in mere minutes. If you really want some, better rob a bank!

Kraken fans snatched all of the season tickets in mere minutes back in 2018 after it appeared that a yet-then-named franchise would be coming back to Seattle.
So how do I get Kraken tickets if I just want to go to one game?
If you aren't friendly with someone lucky enough to have gotten in when deposits for tickets were originally being taken, get ready to pay -- A LOT!
The NHL released the schedule for the upcoming season on Thursday (July 22) and the Kraken will open on the road against their expansion brethren in Las Vegas when they face off against the Golden Knights on October 12. After beginning the season with five games on the road, the "Krak House", as fans are playfully dubbing the team's home ice at refurbished Climate Pledge Arena, will play host to the inaugural home match against the Vancouver Canucks on October 23.
Secondary ticket sellers such as the reputable StubHub.com have tickets available but they are NOT cheap!
How much are tickets to see the Kraken's first game?
If you just want in the building to be a part of history, prepare to fork over at least $875 for one ticket -- and that's in the nosebleed section. If you want to sit center ice, tickets are currently being listed for upwards of $9,000. For one ticket. For one game.
As a Seattle Seahawks season ticket holder myself, I may be looking to swap a Hawks game for a couple of Kraken tickets. Or hit the lotto.
There will be a few single-game tickets released by the club but they suggest that you become a "verified fan" for a better chance at scoring some.
KEEP READING: See the richest person in every state
It might be cheaper to use the money to put an ice rink in your own house like this guy!