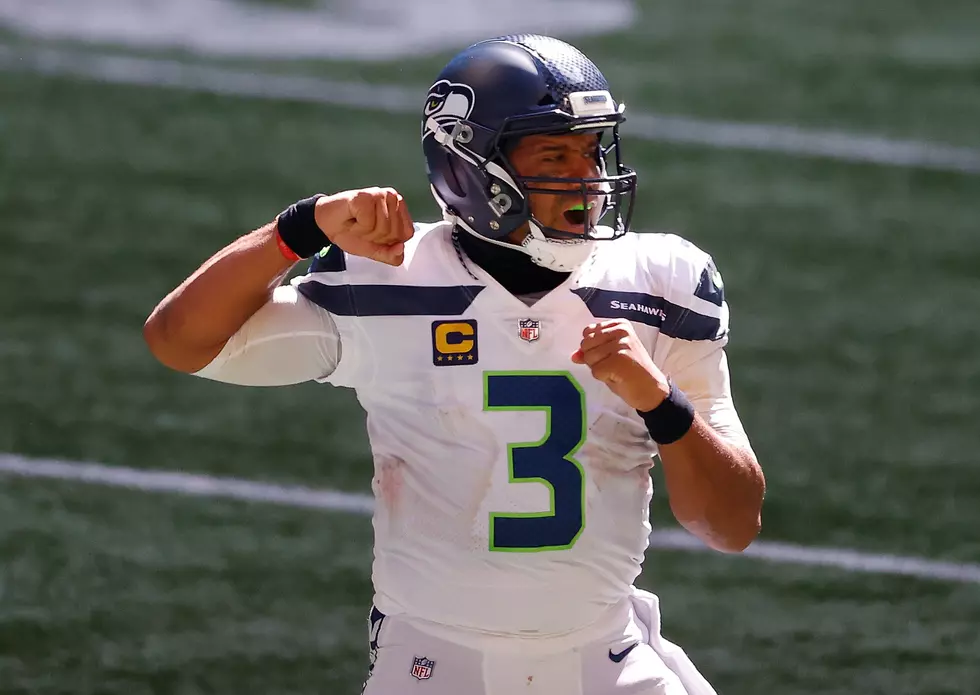 Twitter Reacts to Rumor of Russell Wilson Potential Trade News
Getty Images
In what could be Seattle Seahawks fans' worst nightmare, the news that star quarterback Russell Wilson is pushing the team for a possible trade to another team is almost unfathomable.
While Hawks fans are, justifiably, disconcerted by the way that things have unfolded between #DangeRuss and the club, fans and players alike of other teams are salivating at the prospect of getting a sure-fire future Hall-of-Famer to man the reins of their team.
Here are some of the reactions thus far on social media.
Here are the teams that RW3 has stated that he will allow a trade to.
This is what that may look like.
Chicago Bears fans seem to be ready to jettison Mitchell Trubisky in favor of the Seahawks signal-caller.
The New York Jets?!?! One of, if not THE, worst team in the league?!?!
Some Seattle sports fans still have a good sense of humor about recent developments.
Meanwhile, Russell seems to be doing just fine despite all of the chaos surrounding him.
Russell Wilson
12s/Seahawks Fans
TACKLE THESE: Check Out the Best Uniforms In Each NFL Team's History