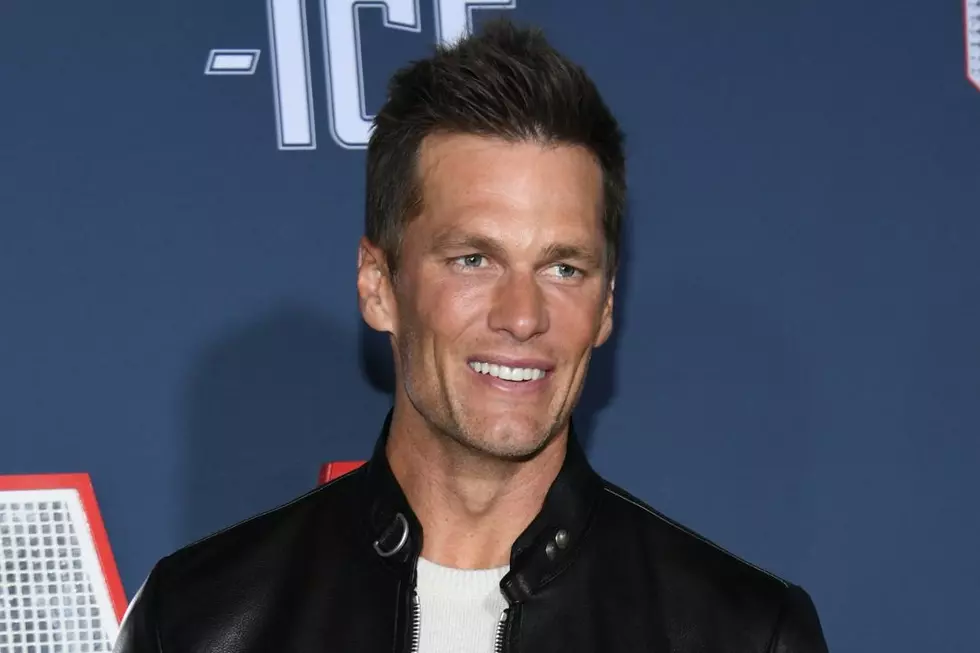 Tom Brady Posts Underwear Thirst Trap, Internet Reacts (PHOTO)
Jon Kopaloff, Getty Images
Tom Brady is kicking off his retirement with a bang.
On Monday (Feb. 6), the retired quarterback posted a thirst trap of himself in his underwear to Twitter.
"Did I do it right?" he wrote, tagging former teammates Julian Edelman and Rob Gronkowski, as well as his apparel brand, Brady.
Gronkowski reacted to the thirst trap via Entertainment Tonight, giving Brady some friendly constructive criticism.
"I don't think he did it right... his hand is not in the right place. He's covering up a little bit. You're not supposed to be covering up! That's what's supposed to be showing. You gotta show the package, Tom," Gronkowski joked.
"Everything looks good, beside his hand placement. When I saw that, I was a little shocked. It's uncharacteristic of him, for sure. But that's what we love about Tom. When he throws a curveball, it's always for the fun, and it's always great to see him doing that," he continued.
Megyn Kelly also reacted to the football star's selfie on her SiriusXM podcast, The Megyn Kelly Show.
"Why did he post this on the internet? This looks like something you'd yell at your teenage son for sending around to his girlfriend ... Why is he posting pictures of himself with his little tiny underwear? … I don't know," Kelly said.
Fans had varying reactions online, with some supporting the rare spicy post and some expressing shock.
One person even suggested Brady make an OnlyFans account. "Tom Brady if you don't make an OnlyFans right now..." they tweeted.
Meanwhile, others were a bit more taken aback by the post.
"Logging on to Twitter at 9AM just to see a Tom Brady thirst trap and be scarred for the rest of my life," one person wrote, attaching a SpongeBob SquarePants meme.
See more reactions, below:
Celebrity Nude Photo Leaks