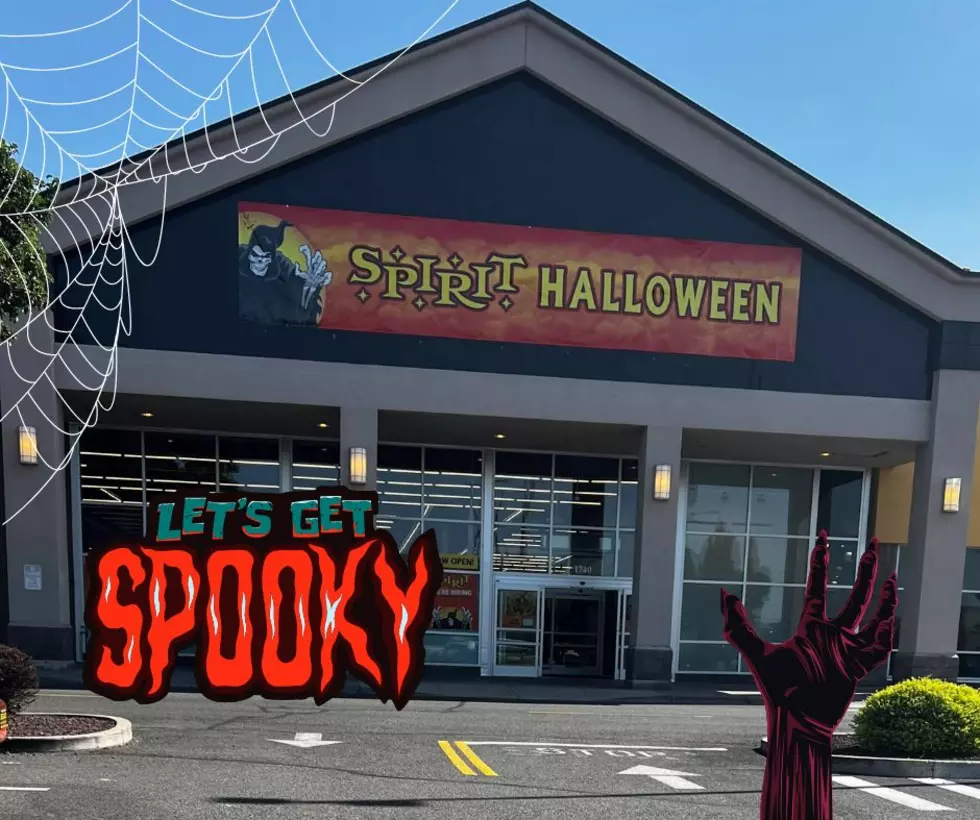 5 Reasons you Have to Check out Spirit Of Halloween
Yakima Dme Canva
Spirit Of Halloween has been that store everyone goes to get their costumes, or even build a costume off of different things they find around the store. Over the years they've gotten bigger and bigger making deals with tv, movies, and even video games to make costumes.
They take it a step further every year, so we wanted to give you the five big reasons we think you should visit Spirit Of Halloween this year before it's too late. They're not just a place for costumes anymore, they're so much more so check out the list below and make sure to visit them at their new location. We'll put the address at the bottom.
5.) Outdoor Decorations
Looking to be the spookiest house on the block, then you have to go check out Spirit of Halloween, they have the latest in animatronic and spooky outdoor decorations including jump scare skeletons, spiders, and more. They even have fog machines and other large outdoor decorations you won't be able to find anywhere else.
4.) Kid's Costumes
During this holiday season, we have to remember it's for the kids, so of course, you'll wanna take your kiddo up and down the aisles until they find the perfect costume. This year has been huge for partnerships as they have everything from the latest Marvel and Dc Comic book movies. They also have a lot to choose from when it comes to kids' shows and video games.
3.) Adult Costumes
Looking to blow everyone away at the Halloween party this year, you're just in time to find the perfect costume. They have everything imaginable, even when you think there's no way they'll have this costume you'll be blown away once you find it. Wanna dress up as Mario and Luigi for the upcoming movie, they have it. Maybe you wanna get schwifty, well rick and Morty costumes are both available. Head over now and talk to an associate and piece your perfect costume together.
2.) Home Decor
Looking to spice up your home with some spooky decor, look no further, they have a whole wall dedicated to Hocus Pocas, Beetle Juice, and more! They also have door matts for any horror lover, including Halloween, Nightmare On Elms Street, It and even some less horrifying movies like nightmare before Christmas and Haunted Mansion. Go in and take a peek for yourself.
1.) Collectibles
That's right, there's a whole new assortment of of collectibles that you can get your hands on right now only at Spirit of Halloween. Including the Sanderson Sisters Funko Pops which is an exclusive, there's also collectibles for the costumes belive it or not. For example the Ben Cooper Costume line, some of us maybe too young to remember but if you're into collectibles you've seen them before, they're the original plastic mask with shirt and pants costume from famous characters like Batman, Superman, Darth Vader, Gizmo and C3P0. So go check them out before they're gone.
The new location for Spirit of Halloween is 1740 E Washington Ave, Union Gap, WA 98903.
An easier way is if you know where the Yakima Valley Mall is it's in the same parking lot across from the Gamestop.
LOOK: 34 spooky dessert recipes for this Halloween
SWEET: Here are the most popular Halloween candies