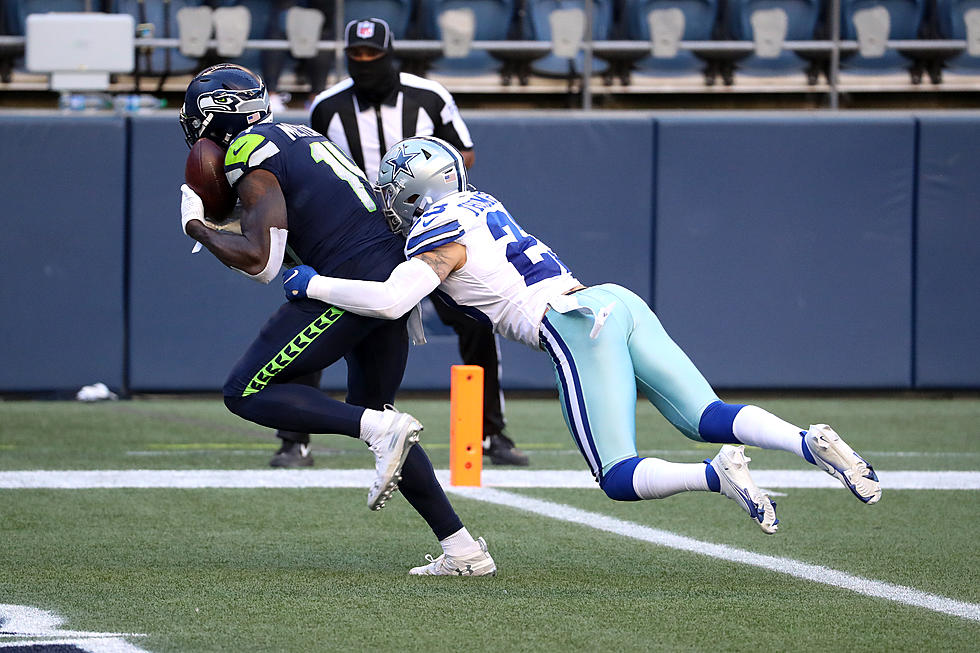 Seahawks 38, Cowboys 31 [VIDEO/PHOTOS]
Getty Images
The Seattle Seahawks remained undefeated with a late score to beat the Dallas Cowboys 38-31 at CenturyLink Field in Seattle on Sunday (Sept. 27). The Hawks went to 3-0 to start the year for the first time since their Super Bowl winning year of 2013.
Russell Wilson had another stellar day going 27-40 for 315 yards and 5 touchdown passes -- three of them to Tyler Lockett -- for a 130.7 QB Rating. Wilson has 14 TD throws against just one interception on the year and is the first player in the Super Bowl era to throw for that many scores in the first three games of the season.
Seattle takes their 3-0 record on the road to Miami next Sunday for a 10:00 a.m. kickoff.
Seahawks 38, Cowboys 31