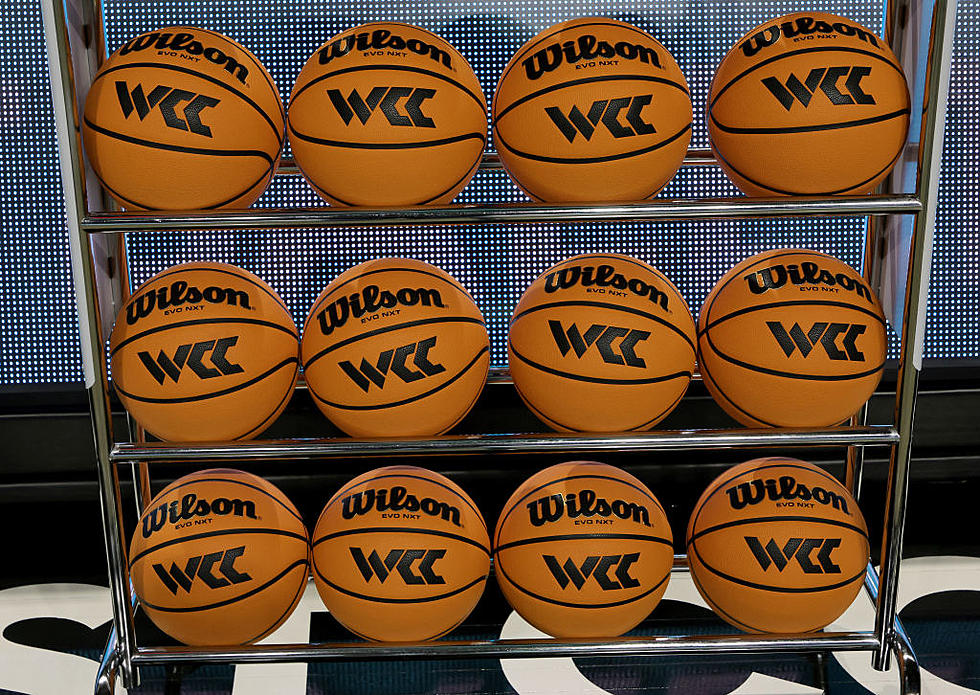 Portland Women Knock out No. 16 Gonzaga, Reach NCAA Tourney
Getty Images
LAS VEGAS (AP) — Maisie Burnham scored 19 points, Alex Fowler had 15 points and 11 rebounds and Portland beat two-time defending West Coast Conference Tournament champion Gonzaga 64-60 on Tuesday to claim an NCAA Tournament berth.
Portland (23-8) snapped a six-game losing streak against the No. 16 Zags — with its last win coming in the tournament semifinals during the 2019-20 season. The Pilots won the tournament championship that year before the season was cancelled due to the COVID-19 pandemic. Portland played in four straight NCAA Tournaments from 1994-97 before getting back in 2020.
Portland, which trailed by 13 points early in the third quarter, scored seven unanswered points in the fourth quarter to extend its lead to 58-50. But Gonzaga scored the next nine points to take a lead on Yvonne Ejim's jumper from the free-throw line with 43.9 seconds left.
Fowler drove into the lane and spun her defender before finishing a contested shot. She was fouled on the play and sank the free throw for a 61-59 lead with 37.8 seconds left.
Ejim was called for an offensive foul with 31.4 seconds left and Portland guard McKelle Meek made two free throws at the other end to make it 63-59. Gonzaga missed a 3-pointer but Calli Stokes grabbed the offensive rebound and was fouled with 14.7 left before making 1 of 2 free throws for a three-point deficit.
Gonzaga trapped Meek in the corner and a jump ball was called with the possession arrow favoring Gonzaga with 11.5 left. After a delay due to an injury to Kaylynne Truong, Portland forced another tie-up and took possession at 6.2. Portland successfully inbounded it and dribbled down the clock before Emme Shearer was fouled with 1.7 left. Shearer made the first free throw for a four-point lead and intentionally missed the second.
Fowler, averaging 17.9 points, missed her first five shots before finishing 7 of 14 and securing her first double-double of the season for Portland. Meek added 12 points and Burnham, who was born in Spokane and played at nearby Eastern Washington, was 3 of 7 from 3-point range.
Portland's defensive pressure caused problems for Gonzaga late in the third quarter, leading to 12 unanswered points to take its first lead, 46-45, since 9-7. The Zags finished with 24 turnovers.
Ejim had 21 points and 14 rebounds before fouling out late for Gonzaga (28-4). Truong, the WCC player of the year, had 18 points, five assists and three steals — but also seven turnovers.