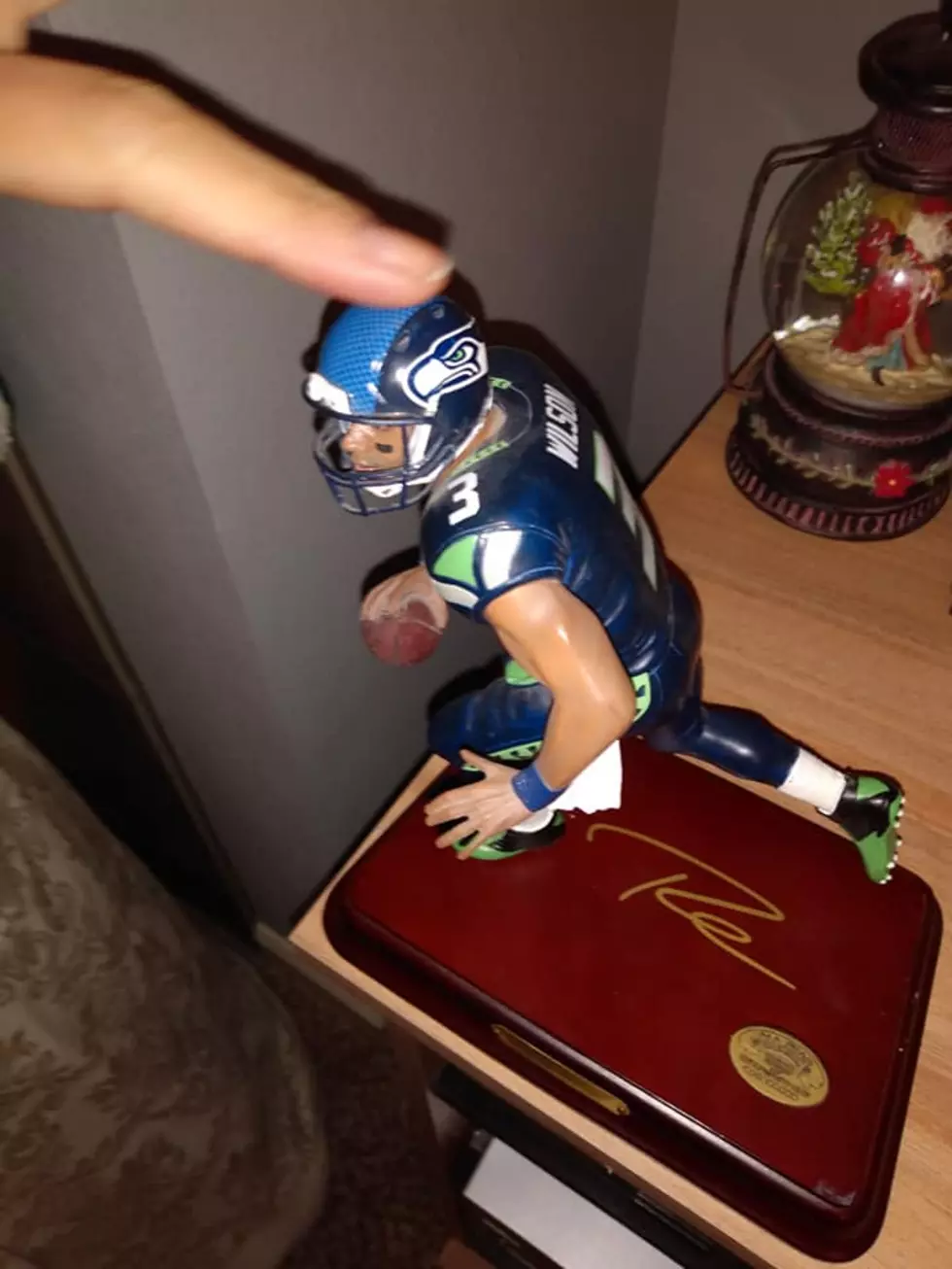 Our Silly Seahawks Superstitions + Sunday's Playoff Picture
TSM/Todd Lyons
"It's only weird if it doesn't work" was a phrase coined for an advertisement a few years ago targeted at football fans.

I must concur as my family and I each have our rituals before getting ready to cheer on the Seattle Seahawks each week. This Sunday's (January 3) final regular season game against the San Francisco 49ers doesn't have much riding on it as far as either team's playoff status, but it does have a TON of importance if the Hawks want to get the #1 seed in the NFC. If Seattle gets the top slot, they will get a first round bye and the all-important home field advantage throughout the playoffs! Ergo, we need each and every 12 to pull out every crazy superstition to help the football gods show favor on the Hawks!
Seattle (11-4), obviously needs to take care of their business and beat the Niners (6-9) on their turf. Then, they need some help. To have a shot at the #1 seed -- currently occupied by Green Bay -- Seattle has to have:
A.) The Packers LOSE to the Chicago Bears on the road at Soldier Field, AND
B.) Have the currently #2 seeded New Orleans Saints LOSE OR TIE when they go to Carolina to play the Panthers. Simple as that!
There's a very cool website that keeps track of the playoff picture at NFL.com.
Now, here are the rituals my family and I go through each week as die-hard 12s to, hopefully, propel the Seahawks to a victory!
Our Silly Seahawks Superstitions
What strange or weird game day superstitions do you have? Let us know what they are and send us a picture or a message via our free mobile app!
Enter your number to get our free mobile app
Go Hawks!
TACKLE THESE: Check Out the Best Uniforms In Each NFL Team's History