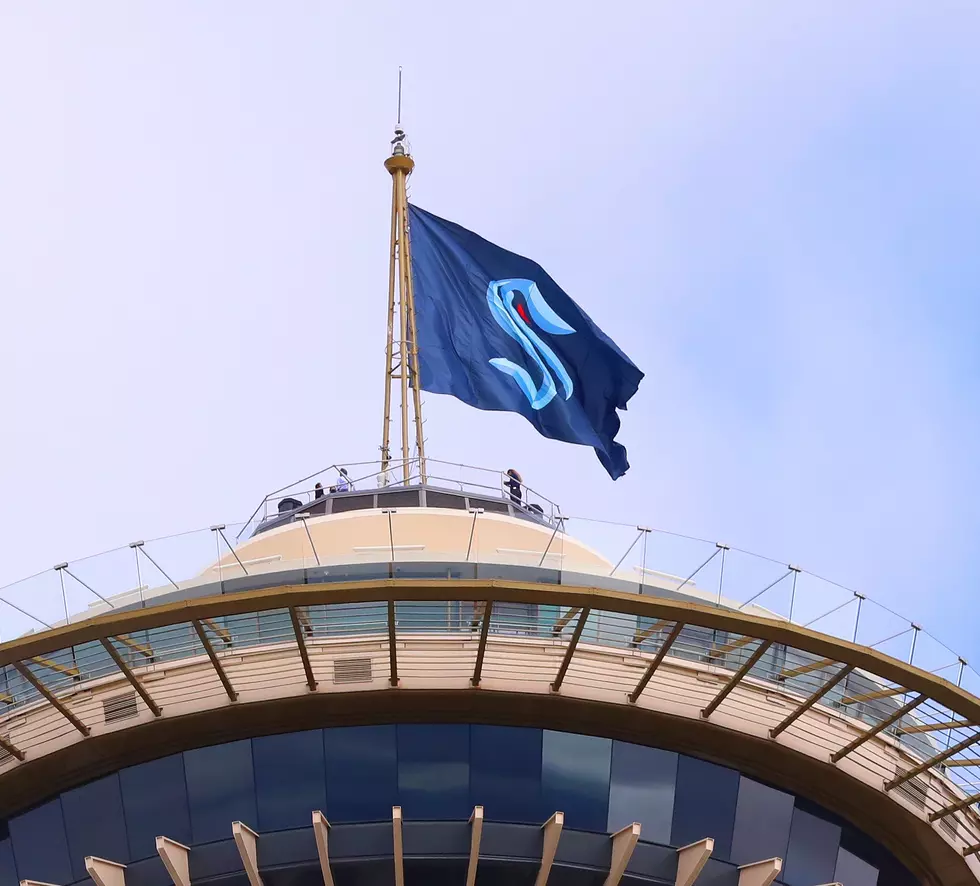 New Seattle NHL Hockey Team Reveals Name, Logo
Getty Images
In an announcement made in Seattle earlier today (July 23) from the site of their future home -- Climate Pledge Arena (formerly Key Arena) -- the National Hockey League's 32nd and newest franchise officially revealed the team name and logo/colors.
Ladies and gentlemen, boys and girls, welcome the Seattle Kraken!
A teaser video on YouTube was released yesterday (July 22) hinting at what the name might be. It featured fishers in the Puget Sound pulling a net out of the water only to find a lamp. As they pondered it, a ferry boat blasted its horn, a` la when a goal is scored, and the red lamp magically lit up.
Some detractors of the name choice point out that the team's fans will be referred to as "Krak Heads" and the arena will be dubbed the "Krak House". Others, meanwhile, are embracing it. Within less than an hour after he reveal, Yakima resident Justin "DJ Dough Boy" Surginer created a Facebook group page for new fans called "KrakHeads - Official Seattle Kraken Fans".
T-shirts are already being printed. Seriously.
Enter your number to get our free mobile app
The team's logo was also hoisted atop the city's iconic Space Needle.
How cool will it be when the home team is introduced each game with this introduction from "Clash of the Titans"?
TACKLE THESE: Check Out the Best Uniforms In Each NFL Team's History