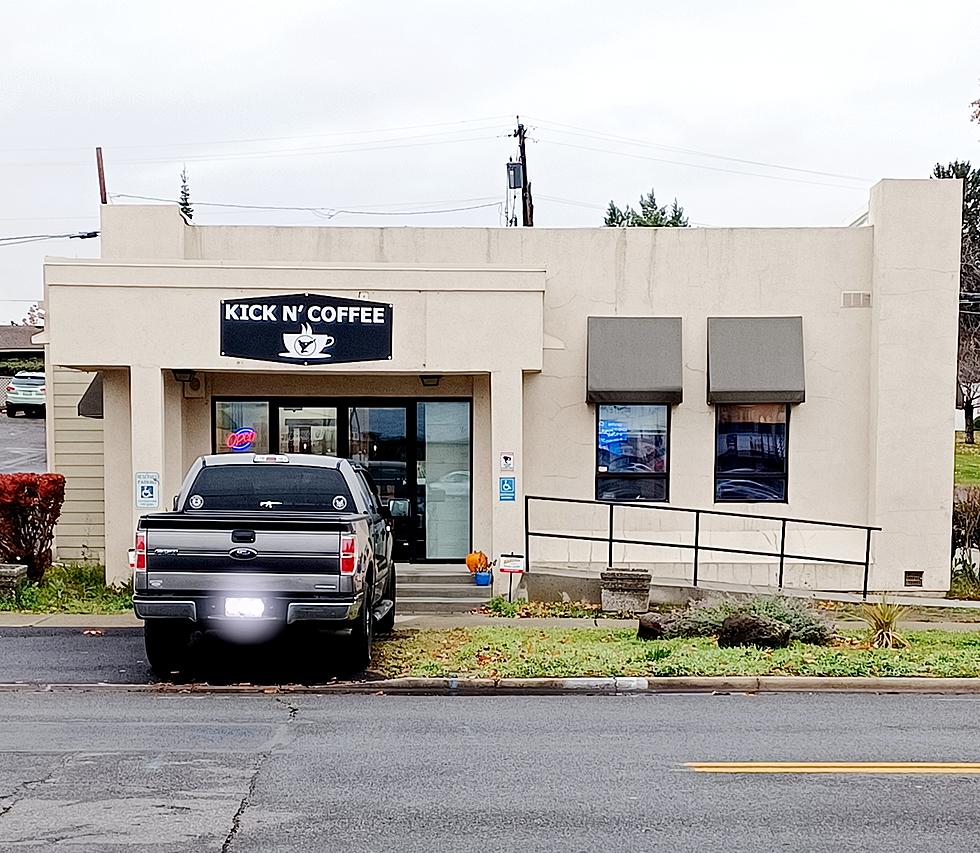 What Do Coffee and Kickboxing Have in Common? Discover Yakima's Newest Business Sensation
TSM/Reesha Cosby
There is a new business in Yakima that is very unique, offering jiu jitsu, kickboxing, and coffee. It has only been open for a few weeks and today I decided to stop in and see what what up with it.
You see, every day on my way to work, I drive up Summitview Ave to reach the radio station. I do a morning show so I have to arrive at work pretty early. I tend to notice when new things happen to the exteriors of the businesses and buildings that I pass. Lately, I have been noticing a bit of commotion happening at a previously empty building at Summitview Ave and Custer Ave. I saw a sign posted on the property that said "Jiu Jitsu". Cool, I thought, a new karate type of place just opened up. This morning, however, I noticed a new sign was on the building, "KICK 'N COFFEE".
Once you go inside, you'll find it very cozy with an original concept! Take a kickboxing class and grab a cup of delicious coffee whilst you're at it! Sign me up.
The owner is Professor Uruahy and he is such a warm and inviting person! He will welcome you into his business and beckon you to try the coffee and a kickboxing class. His employees are just as gracious and sweet! Walk up a tiny stairway into the hall and on the other side you'll find a cozy room where you can sip on your coffee and use the office space, sit and chill with your friends, or let the toddlers play whilst you catch up on things with a pal.
Visit them on all social media @KicknCoffee!