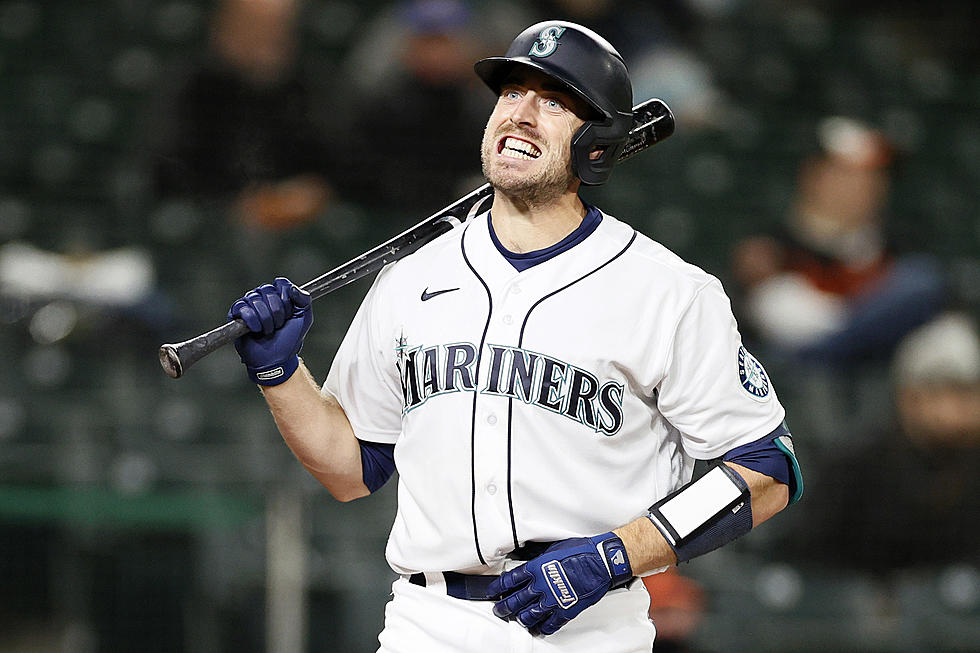 M's Anemic 'O' Loses Late to O's [PHOTOS/VIDEO]
Getty Images
The Seattle Mariners anemic offense still managed to take a lead late into their series opening game against the Baltimore Orioles tonight (May 3) before surrendering 5 runs in the 8th inning before succumbing to the O's by a final tally of 5-3 at T-Mobile Park in Seattle.

Seattle managed just three hits on the night despite clinging to a 1-0 lead all the way into the 8th inning.
Two of the M's base knocks left the yard with Kyle Lewis netting the only other safety of the game.
Catcher Tom Murphy broke a scoreless tie with an opposite field home run in the bottom of the 5th inning.
The Orioles battled back by nearly batting around in the top of the 8th inning putting up a 5-spot propelled by two 2-run homers by outfielder Cedric Mullins (5th) and Freddy Galvis. Seattle made things interesting in the bottom of the frame when Mitch Haniger redeemed himself somewhat with a 2-run dinger of his own after having a long ball tip off of his glove and over the wall in right field.
The Mariners look to bounce back in game 2 of the three-game set on Tuesday night as Justin Dunn (1-0) toes the rubber for the M's.
Orioles - 5, Mariners - 3