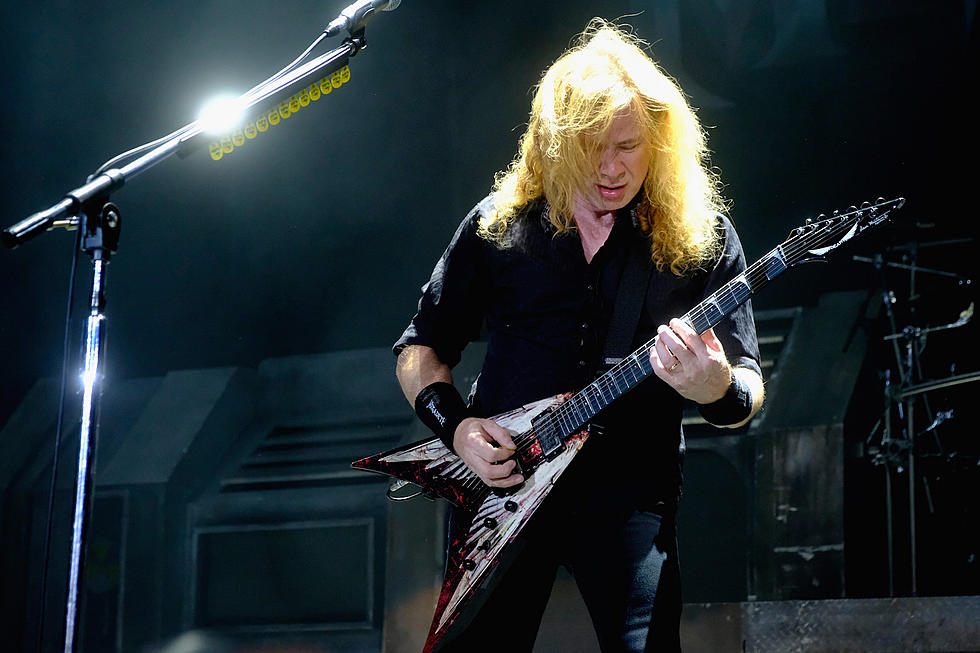 A NASCAR Driver Has a Megadeth-Themed Car
Frazer Harrison, Getty Images
Megadeth got some representation on the NASCAR track this past weekend when driver Tyler Reddick sported some of the band's graphics on his ride. And fans can soon own a miniature version of the car.
Reddick's No. 2 Chevrolet Camaro featured the unmistakable likeness of Megadeth mascot Vic Rattlehead against the colors of streaming metal station Gimme Radio in the July 20 NASCAR Xfinity Series event at New Hampshire Motor Speedway. Take a look at the car down toward the bottom of this page.
A limited edition 1:24 diecast replica of the car is being made available for pre-order after Reddick, who is currently leading the series, finished fourth on the day of the race, as Metal Hammer mentioned. Buyers can even have one signed by the driver and Megadeth bandleader Dave Mustaine.
"The Megadeth Gimme Radio car has seen the races, and now it can be yours!" a Gimme Radio press release read. "We've got limited edition diecast models of this metal machine available for pre-order, but they won't be here for long. Click here to put your name on the list for a diecast of Tyler Reddick's No 2 car, autographed by both Tyler and Dave Mustaine! We also have standard ones here if you want to order two for your collection."