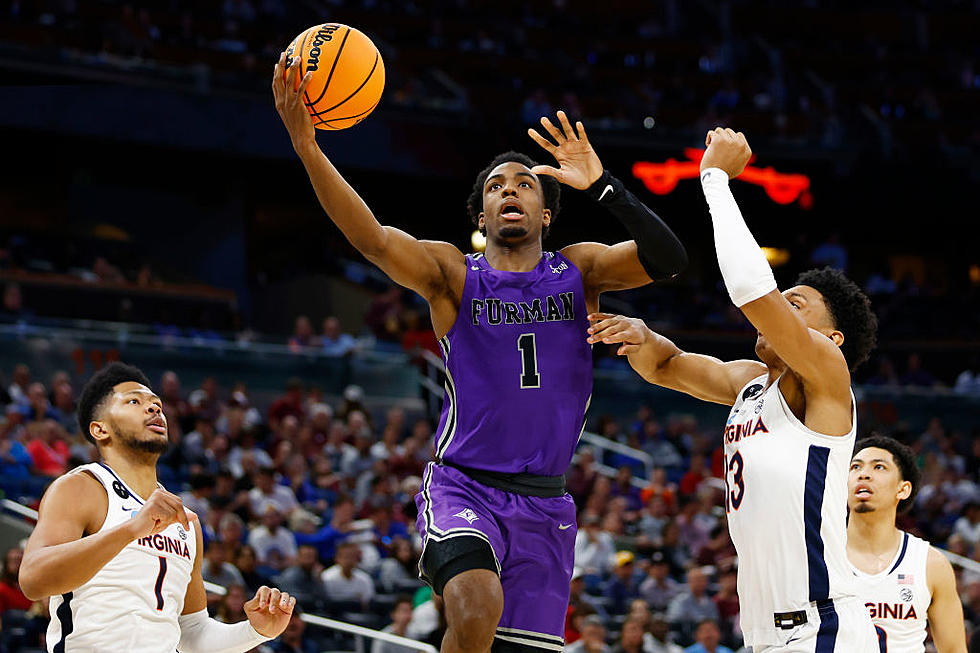 March Madness Bracket Totally Busted? You're not Alone
Getty Images
From No. 13 seed Furman beating fourth-seeded Virginia to No. 15 Princeton defeating second-seeded Arizona, most NCAA Tournament brackets were busted Thursday before the sun went down.
The NCAA March Madness Twitter account posted after Thursday's late games concluded that only 787 brackets of unspecified millions remained perfect.
Numbers were similar elsewhere.
In ESPN's Tournament Challenge bracket game, only 658 perfect brackets remained by the end of the first day. More than 20 million had gotten at least one of the 16 games wrong.
Furman received a decent amount of support. The Paladins were picked to win their opener in 18.2% of ESPN's brackets. Only 6.6% picked Princeton to beat Arizona, and the Wildcats going down did tremendous damage to many brackets. They were picked in 4.9% of brackets to cut down the nets at the national championship game.
Arizona was a popular pick at CBS Sports, too, appearing on 96.9% of brackets win its opener, 84.9% to make the Sweet 16, 55.2% to make the Elite Eight, 21.5% to reach the Final Four and 5% to win it all.