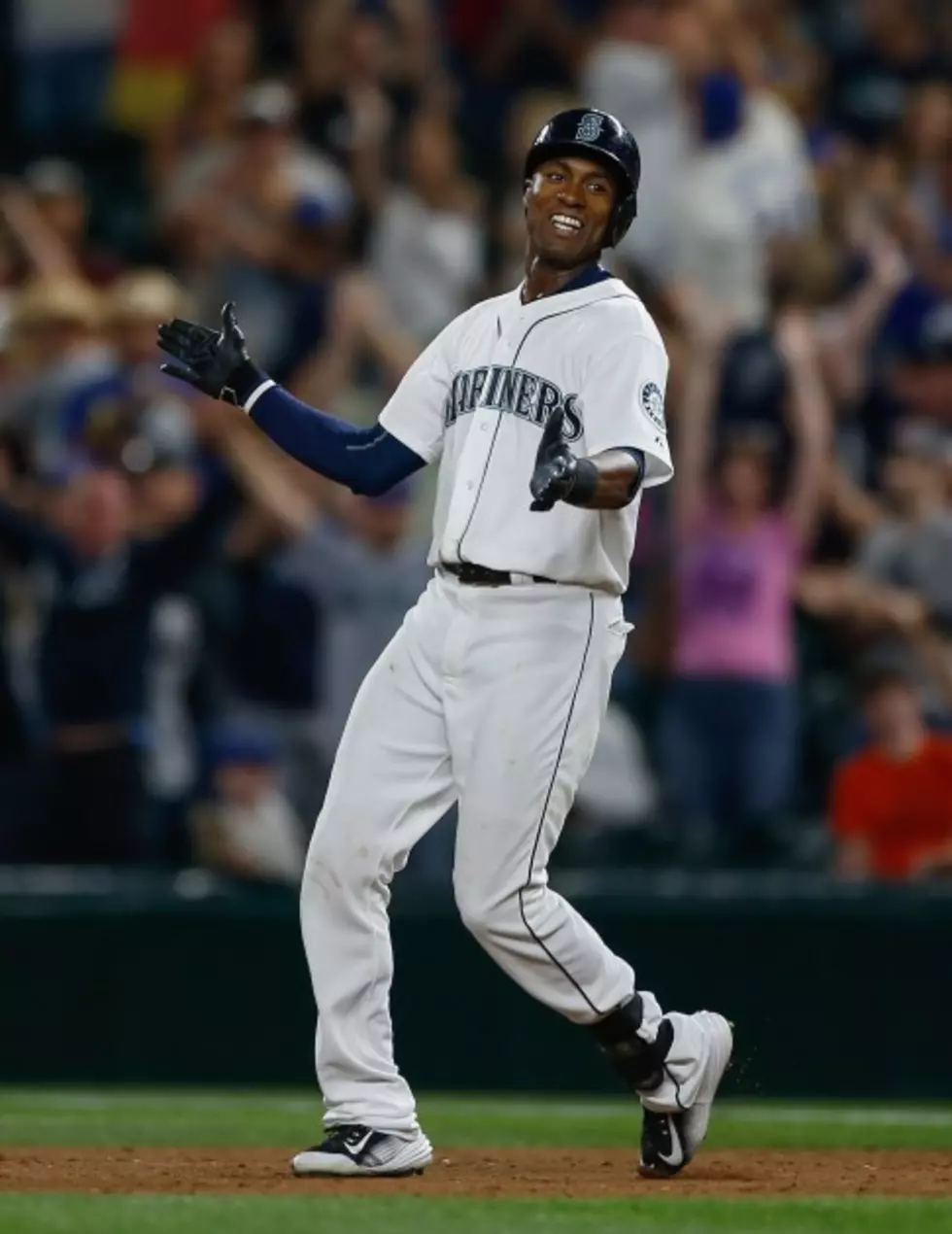 Jackson's Single in 10th Gives Mariners 6-5 Win Over Orioles; Cruz Leaves Game With Injury
getty images
SEATTLE (AP) — Austin Jackson hit a bases-loaded single in the 10th inning to give the Seattle Mariners a 6-5 victory over the Baltimore Orioles on Tuesday night, marking the first time since baseball expanded to 30 clubs that all 15 home teams won on the same day.
Jackson's single off reliever T.J. McFarland (0-2) down the right-field line scored Logan Morrison from third and finished off the major league schedule for the night.
The last time home teams went undefeated on a day with more than one game was an 8-0 record on Aug. 28, 2008 — although road squads were 7-0 on April, 2, 2013, according to STATS. Arizona and Tampa Bay joined the majors in 1998, bringing the total to 30 teams.
STATS said the best performance by home teams had been 11-0, accomplished six times — three in the 1800s. The most recent occasion was Sept. 16, 1989.
Seattle's Cruz leaves game with injury
SEATTLE (AP) — Seattle Mariners right fielder Nelson Cruz left Tuesday night's game against the Baltimore Orioles with neck spasms.
Cruz, who had earlier extended his hitting streak to 21 games, was replaced by Ketel Marte before the seventh inning.
Cruz hit his 34th home run and collected his 70th RBI in the first inning. His hitting streak ties Toronto's Troy Tulowitzki for the longest in the majors this season.