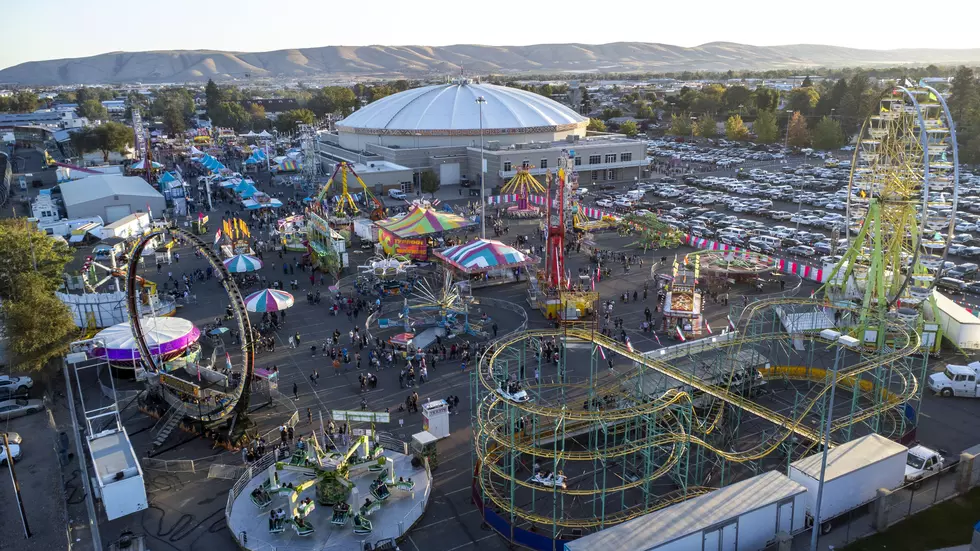 Fun For All! Enter To Win Day Passes To The Central Washington State Fair!
Central Washington State Fair
The Central Washington State Fair is almost here! You have the chance to score one-day pass admission tickets to the fair! How do you win? Pretty simple, fill out the entry form below! So what are you waiting for? The Central Washington State Fair! Fun for All!
Kicking off on Friday, September 22nd and bringing the fair fun through Sunday, October 1st! That's right, 10 Fun-Filled days of Carnival games, delicious fair food, community entertainment, animals, exhibits, rides, and of course Concerts! So much happening at the Central Washington State Fair, you'll want to go back again and again!
Fill out the Entry Form Below For Your Chance At Fair Admission Tickets!
The Central Washington State Fair is Fun For All, and they're proving just that! When it comes to concerts on the Corona Main Stage is the Toyota Concert Series with performances by Chris Lane, Jeremy Camp, comedian Jeff Allen, 38 Special, Queensryche with Slaughter, and Regulo Caro!!
The Grandstand's Sport Series will feature Monster Trucks on September 23rd and 24th and Broncs, Barrels, and Bulls Rodeo event on September 30th and October 1st!
On the Pacific Power Community State you can expect to see great entertainment from the Ventriloquist Vikki Gasko Green Show, Comedy & Magic with Eric Buss, Mark Yuzuik Hypnotist, live music, dancing, contests and more!
Add to that the Reptile Isle, Circle of Torti, Feed the butterflies, Circus Luminescence, America's Got Talent's Spoon Man, and so much more, you'll need to come back to the Central Washington State Fair again and again, just to catch it all! For more information on all the events, check out FairFun.com.
Enter below for your chance at a pair of Free Admission Day Passes to the Central Washington State Fair! (Prize DOES NOT include tickets to the Toyota Concert Series shows, Grandstand's Sports Series or Parking Passes). Winners will receive an email notification (from a @townsquaremedia.com address) informing them that they have won and instructions on redeeming their prize.
Amazing Theme Park Rides Based on Movies That Were Never Built