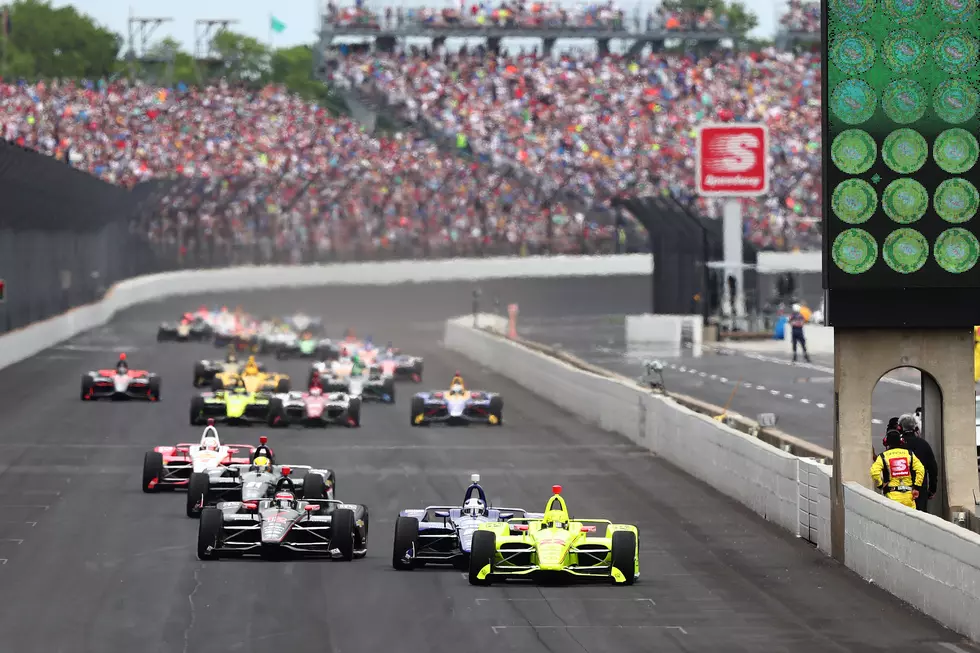 Indy Insanity! Frenchman Wins 500 By 2/10th Of A Second!
Getty Images
In a race that still saw 30 cars still on the track with 20 laps remaining, a crash that led to a red flag set up a 14 lap dash for the checkers that saw no less than five lead changes between the American Rossi and Pagenaud.
Pagenaud became the first pole-sitter to win the "Greatest Spectacle in Sport", in front of over 300,000 spectators, since Helio Catroneves achieved the distinction in 2009. It was his first career win at the "Old Brickyard". In victory, the Frenchman dominated the day behind the wheel of his Penske-owned Chevy by leading 110+ of the 200 lap race.
The son of a grocery store owner, Pagenaud soaked up the win with the fans and his girlfriend in the middle of the storied track. She could audibly be heard exclaiming, "Is this real life?!?!" on the NBC-TV national telecast. Once his winning car was pushed to victory lane, Pagenaud dumped the entire bottle of celebratory milk, as is long-standing tradition at Indy, over the top of his head.