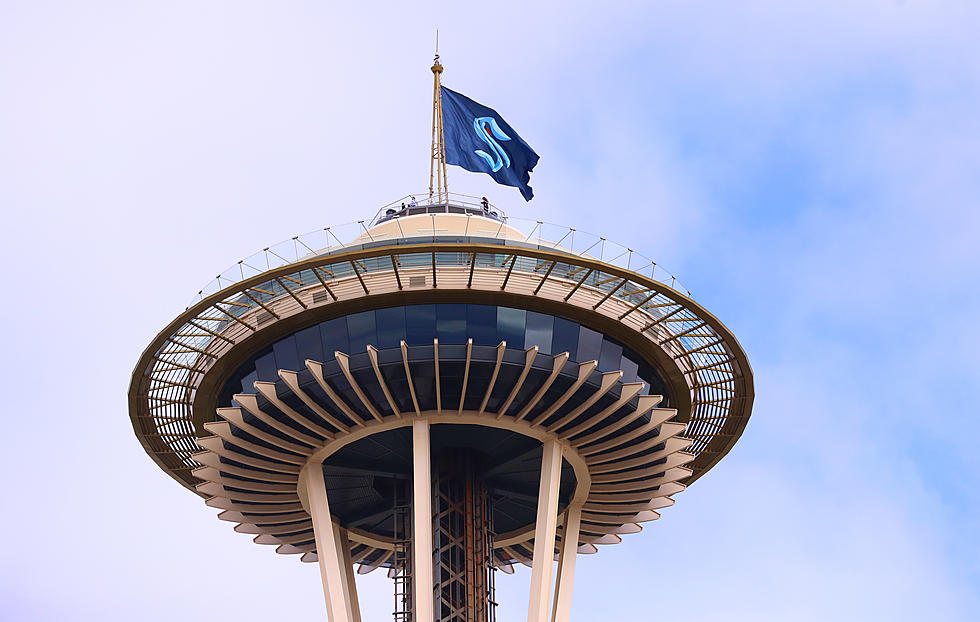 Important Things To Know About The Seattle Kraken Expansion Draft
Getty Images
It's been a long while since we've had an expansion draft in Seattle and the next one is very important! We all know the NHL is expanding into Seattle Territory and we're getting our team!
If you're not a hockey fan or ya live in a van down by the river, Seattle is getting a hockey team on July 21st. There's a huge difference between a normal NHL draft and an Expansion draft. The expansion draft means The Seattle Kraken will get to handpick their team with active hockey players from different cities….
But there's a small catch, each team in the league will get to protect a certain amount of players to ensure they don't lose the main stars that they've built their teams around. So the Kraken will get a chance at some players who may not see a lot of ice time. For instance, The Chicago Blackhawks are 6-time Stanley Cup winners, and among their current team are some of the greatest players in the league. So, of course, they'll protect people like Patrick Kane (one of the best puck handlers in the league and offensive players) but they have other legendary players they may not protect in an effort to keep younger players with an eye toward building for the future.
For instance, Duncan Keith is their team captain and center, with three championships under his belt he's talked about branching out and maybe going to another team. The Blackhawks may grant him this wish and let him get picked up by the Kraken which would be a huge win. But this is all just one example. I'm not a Kraken Kreskin.
What Other Teams Will do to Protect Players From Getting Drafted by The Kraken:
Teams will be able to protect seven forwards, three defensemen, and a goalie, or they can protect eight players and a goalie with certain provisions.
First- and second-year NHL players and all unsigned draft choices are exempt from selection and do not count toward protection limits.
Players with no-movement clauses who decline to waive those clauses must be protected.
One available player must be a defenseman who is under contract in 2021-22 and played at least 40 NHL games in 2020-21 or 70 games in '19-20 and '20-21 combined.
Players who missed the final 60 games of the '20-21 season or who have otherwise been confirmed to have a career-threatening injury cannot be exposed in the draft without league approval. One available player must be a goalie who is under contract in 2021-22 or who is a restricted free agent who has received a qualifying offer from his team.
Two available players must be forwards who are under contract in 2021-22 and played at least 40 NHL games in 2020-21 or 70 games in '19-20 and '20-21 combined.
The only team The Seattle Kraken can't take from is the Vegas Knights who are exempt. That leaves 30 other teams for them to choose from. This all goes down July 21st on ESPN2
LOOK: 15 Discontinued McDonald's Menu Items
LOOK: See the iconic cars that debuted the year you were born