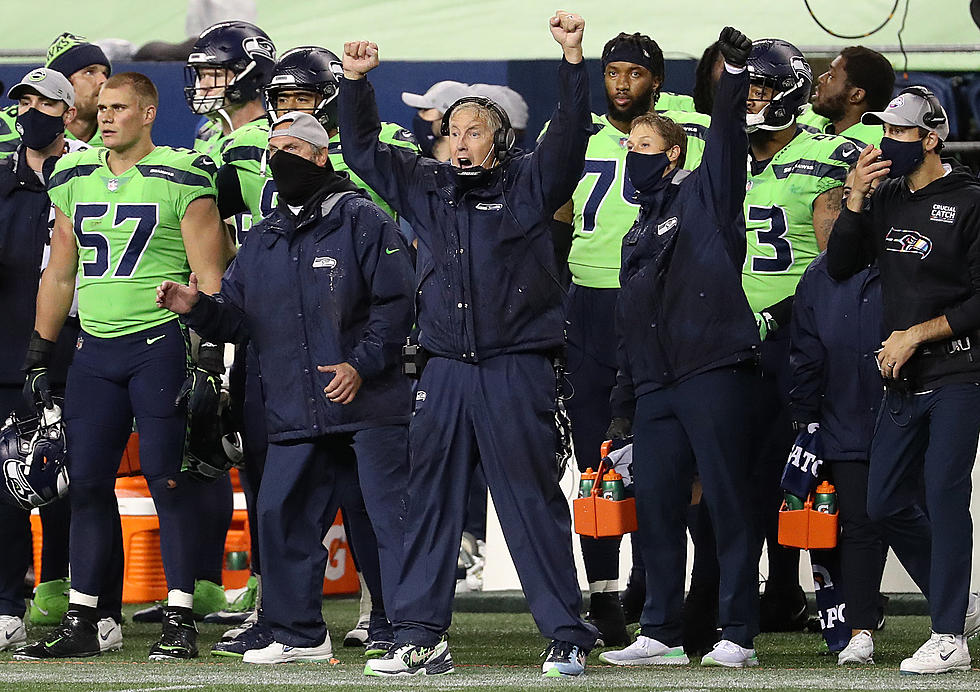 ICYMI: Seahawks Coach Pete Carroll Goes Berserk After Win [VIDEO]
Getty Images
Can you win a football game in the first quarter? No. The second? No. How about the third? Also, a resounding NO! Just ask Seattle Seahawks Head Coach Pete Carroll following the Seahawks miraculous, comeback win on NBC-TV's Sunday Night Football last night (Oct. 11).

The seemingly ageless Carroll, who is in actuality the National Football League's oldest coach (69), tapped into the fountain of youth once again to deliver an inspired postgame speech to his team in the locker room at CenturyLink Field after the Hawks last-minute 27-26 victory over the Minnesota Vikings.
The Seahawks improved their 2020 season record to an undefeated 5-0 for the first time in the franchise's history. The Hawks have a bye in week #6 and return to action on Sunday, October 25th when they go to Glendale, Arizona to take on the Cardinals in an NFC West showdown.
For the latest Seahawks and NFL news, opt-in for our "Alerts" via our mobile app. Download it on your device at absolutely no charge!
Enter your number to get our free mobile app
Pete Carroll