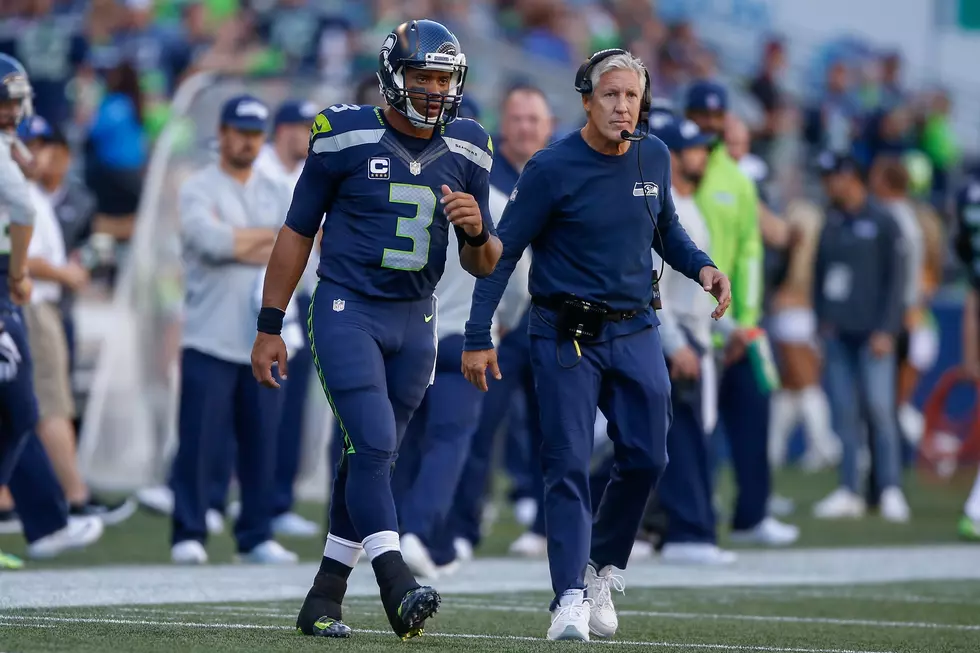 Have Pete Carroll and Russell Wilson Run Their Course Together?
Getty Images
In a somewhat disturbing RT (retweet) by Jake Heaps yesterday (January 25), the speculation that Seahawks Head Coach Pete Carroll and star Quarterback Russell Wilson are not on the same page or of the same offensive philosophy were confirmed -- sort of -- by Wide Receiver D.K. Metcalf (see: below).

Heaps, Wilson's self-proclaimed personal quarterback "guru", has been somewhat critical of Carroll's unwillingness to "Let Russ Cook" and move away from his preference to establish the running game. That notion was, at least, echoed in the video of Metcalf when he was asked, "What happened to the Seahawks [in 2020]?" Metcalf responded with, "Teams just started to figure us out" and went on to say that all they did was "run the ball, run the ball, run the ball, go deep."
"
What, at first, was characterized as a difference in philosophy between Carroll and the recently-dismissed former Offensive Coordinator Brian Schottenheimer is now, seemingly, appearing to go much deeper than that.
Wilson has already stated that he thinks that he should be part of the process to select the next Seahawks play caller along side Carroll and General Manager John Schneider. Whether that actually happens or not remains to be seen. Long-time Pacific Northwest sports scribe and radio broadcaster, the venerable Jim Moore, a.k.a. the "Go2Guy" took to his Twitter feed to basically say that he feels that the combination of Carroll and Wilson have run their course and should probably part ways.
What do you think? Has a decade-long run of success and consistently high performance become irreparably damaged? Can it be fixed? If so, how?
Let us know what you think and send us a message via our free mobile app!
Enter your number to get our free mobile app
Rock on and Go Hawks! \m/ \m/
Todd E. Lyons, Esquire
Pete Carroll and Russell Wilson
12s/Seahawks Fans
KEEP READING: See the richest person in every state