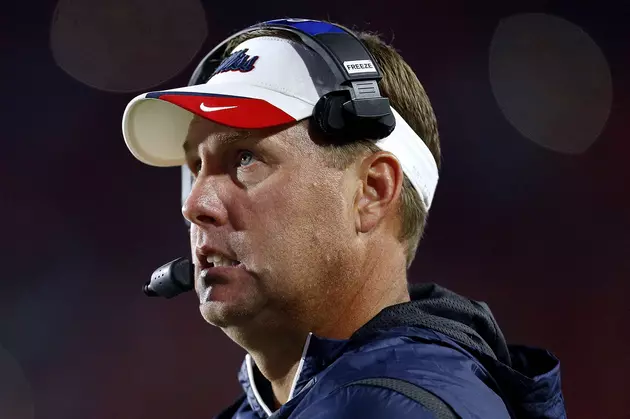 Freeze Resigns as Ole Miss football Coach Over "Personal Misconduct"
Getty Images
OXFORD, Miss. (AP) — Mississippi football coach Hugh Freeze resigned Thursday after university officials found a "pattern of personal misconduct" that started with the school's investigation into a call to an escort service.
Freeze's resignation brings a stunning end to a five-year tenure that saw a Sugar Bowl victory, but also a wide-ranging NCAA investigation into rules violations. His ultimate downfall came after school officials investigated Freeze's phone records and found misconduct.
Athletic director Ross Bjork says the school's investigation started last week after an outside Freedom of Information request revealed a concerning phone call that lasted less than a minute. The school then looked into the rest of his phone records and found more problems.
Freeze's university cell phone records obtained by The Associated Press show a 1-minute call made on Jan. 19, 2016, to a Detroit-based number. An internet search shows the number linked to a site that offers various escort services.