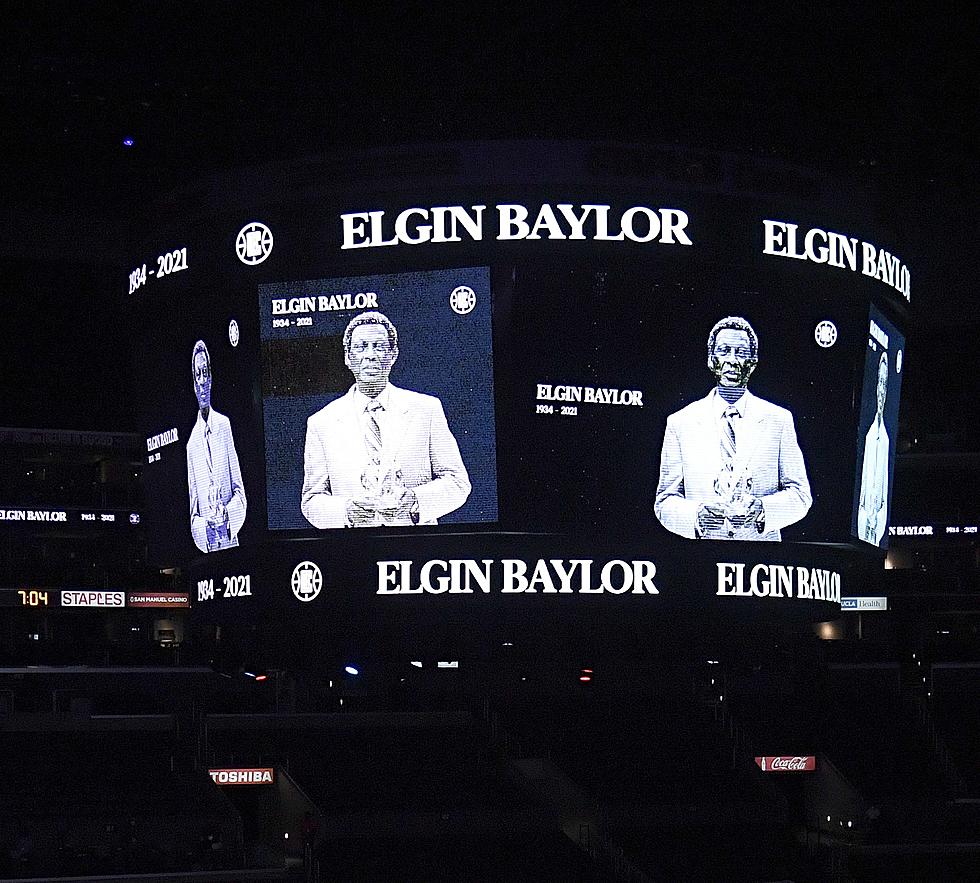 Former Seattle U., Lakers Hall of Famer Elgin Baylor Dies at 86
Getty Images
The Pacific Northwest, basketball and sports world has lost one of the all-time greats today when it was announced that James A. Naismith Hall of Fame inductee Elgin Baylor passed away at the age of 86 due to natural causes.

Baylor was a former #1 overall draft pick after playing two seasons at Seattle University. He averaged 31.2 points per game in two seasons for the Chieftains before joining the Minneapolis and, subsequently, Los Angeles Lakers.
Before spending decades as the General Manager of the San Diego/Los Angeles Clippers following his playing days, Baylor lead Seattle U. to its only NCAA finals appearance against the Kentucky Wildcats where, despite a losing cause, he played while suffering from broken ribs.
Born in 1934, Baylor was inducted into the Hall of Fame in 1977 and is widely considered the most underrated superstar in professional basketball history. He remains just one of four players to ever finish his career averaging 25+ points and 10+ rebounds per game along with Wilt Chamberlain, Bob Petit and Karl Malone. Baylor averaged 27.4 PPG and 13.5 boards per game.
Elgin Baylor passes at 86
READ ON: See the States Where People Live the Longest
Read on to learn the average life expectancy in each state.
Famous Rockers From Seattle
Famous Rockers From Seattle