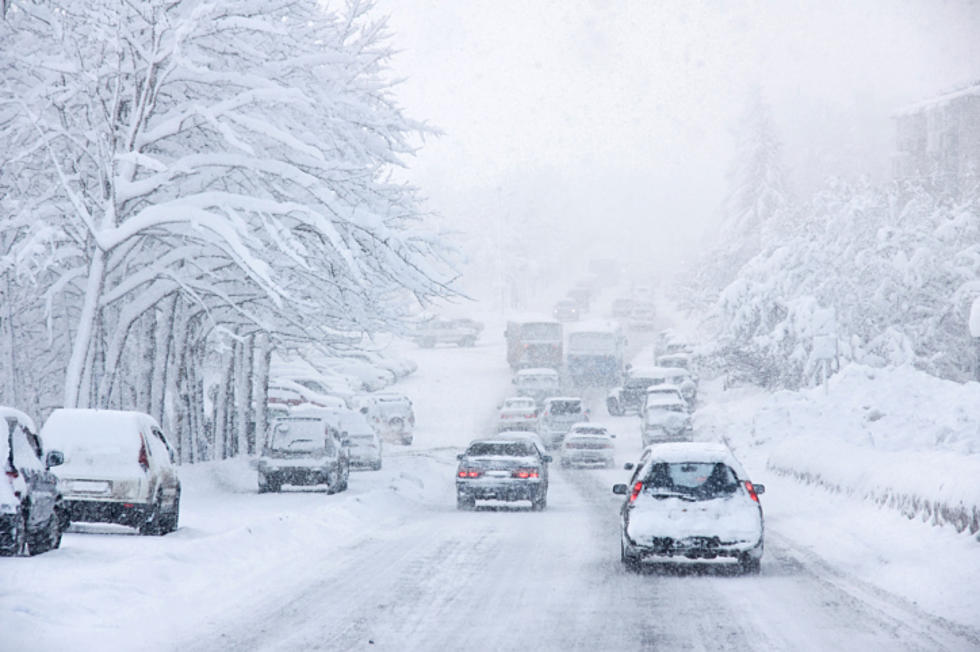 The First Snow Showers of the Season Expected to Slam Yakima on Friday
getty images/Irina Igumnova
The first snow shower of the season is expected to slam Yakima this Friday morning (11/19).
Our weather forecast is only predicting the snow to start falling early in the morning after 2 a.m. and as temperatures rise for that day, the snow is expected to turn into rain about 9 a.m.
Hopefully, it won't be a large accumulation of snow and it might not even be more than a dusty sprinkling of light snow, but depending on how much we get, school openings and bus stop pickups could be delayed so just be prepared in case.
Here are some tips I think will help the anticipated snow shower driving morning commute:
Make sure your littles who walk to school or the school bus stop are prepared with the right kind of non-slip snow boots.
Ensure your car's tires aren't bald, otherwise you'll be slipping and sliding all across the roads.
Give yourself enough time to get to work in case you get stuck behind slow drivers.
Winter is coming! Drive slowly to avoid causing car accidents because you feel high and mighty in your large snow tires. Have some respect for other drivers, for the love of Pete!
Other than Friday morning, there is no further forecast for snow in the Yakima area for the rest of the week. Remember, if you ever need to check to see if there are school delays you can click here 24/7 for the latest updates from our 1280 KIT-AM School Closures listings.
Be Prepared for more power outages this Fall and Winter