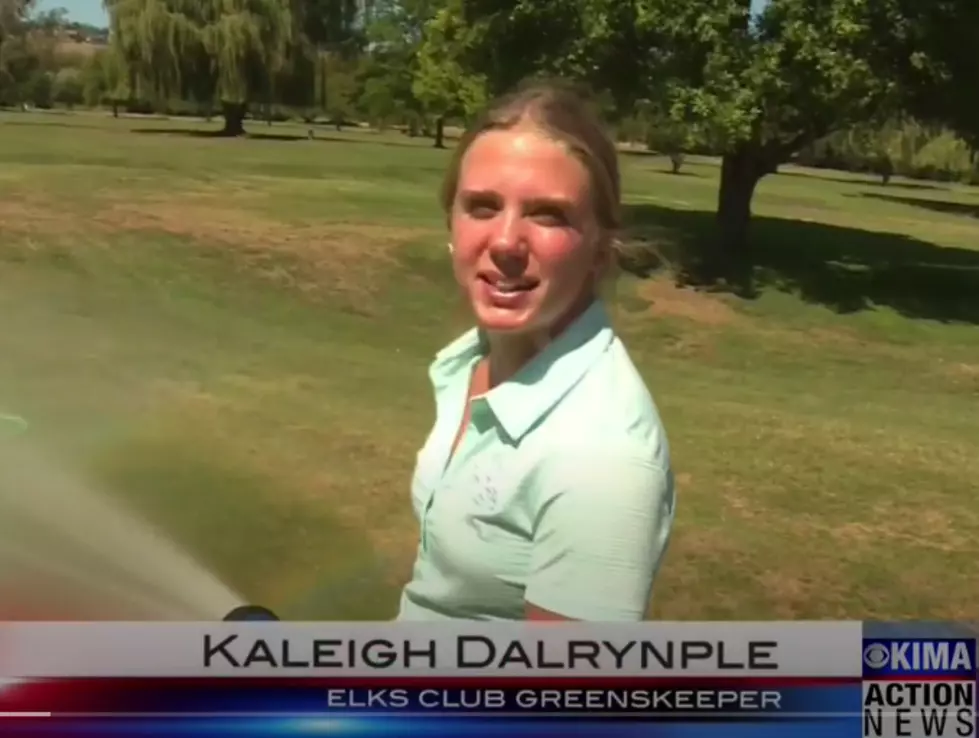 First Ever Female Greenskeepers at Yakima Elks Club Are My Nieces
KIMA.com
Last Friday (Aug. 14), I teased on this website that my nieces were going to be featured on TV later that day but I didn't want to spoil the surprise. Well, now the piece has aired and I want to share it with you in case you missed it!

My nieces, Kaleigh Dalrymple and Harlie Crawford -- 18 and 17 years-old, respectively -- are the first two female greenskeepers ever to be hired at the Yakima Elks Club located just as you enter Selah! They were turned on to the opportunity for a summer job their by the Cross Country coach at Selah High School for whom both girls have competed for. Kaleigh was part of the 2016 Girls 'AA' state championship team.
Enter your number to get our free mobile app
KIMA-TV's sports anchor Alan Sillence did this package -- titled, "On Course to Make History" --  on them and even I found out a few things about them that I never knew. For instance, I hadn't realized that neither one of the girls had never even played a single round of golf before taking the jobs earlier this summer! When Sillence asked them if they were ever going to give the game a try, one (Kaleigh) said, "Sure!" while the other (Harlie) said that she has had pretty much of her fill of the golf course this summer.
My late grandfather, A.D. Adler, was a fixture at the Elks and on the golf course there for many, many years and I'm quite sure that he is beaming down from that Great 19th Hole in the sky! I want to take a moment to personally thank Alan for mentioning him in this feature and for taking the time to spotlight two hard-working young ladies in our community that I am, obviously, very proud of.
Way to go, Kaleigh and Harlie! Girl power!
KEEP READING: 50 activities to keep kids busy this summer