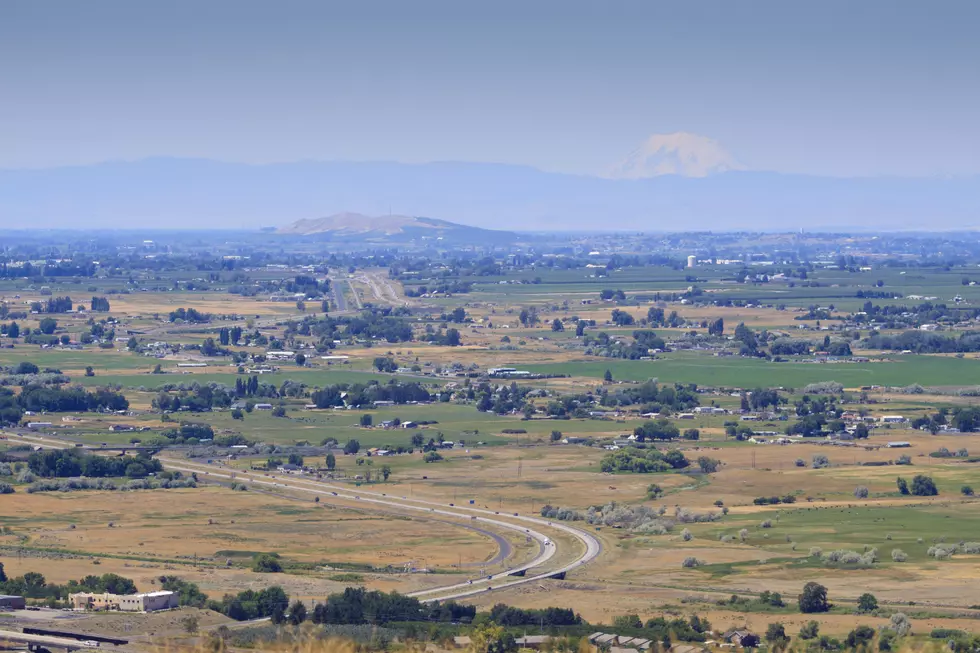 Beautiful PSA for Yakima Reminds Us to "Be Kind" and "Love"
Getty Images
A stirring, beautifully produced Public Service Announcement (PSA) recently put out by Yakima County will leave you proud to call this valley our home and will remind you of what is the most important in life.

During a recent Seattle Mariners broadcast on ROOT Sports, an advertisement came on that I believe could run in any town or in any city in America. The best part of it? It was filmed right here in Yakima and it, literally brought a tear to my eye.
The PSA begins with scenes shot in front of Memorial Hospital, near the Larson Building in downtown Yakima. That immediately caught my eye. Then the question "When the pandemic hit in 2020 what were your biggest fears?" was superimposed on the screen. Faces and voices mentioned things like, "Are we doing to much?" and, conversely, "Are we doing enough?" I began recognizing some of the faces as well.
The screen faded to black and then the follow-up question was asked. "Most importantly, what got you through it all?" The sound of Cody Beebe's infant daughter was heard. Then a lovely cross-section of Yakima citizens, including former Yakima Mayor Micah Cawley and current Yakima City Councilwoman Kay Funk, were shown along with Omar Gambito -- father of Jayleigh Ann & The Lost Boys -- as well as an administrator at Grandview High School and a Spanish-speaking man beautifully backlit in one of our numerous orchards.
They all talked about one thing. Family.
As it concluded, I felt as if I had just witnessed a 60-second documentary about how and why Yakima is so great. And why humanity is, and can be, great.
I must have rewound it on my DVR 20 time straight as it was that stunning to me.
Who produced this :60 mini-documentary for Yakima County?
After beginning to recognize many of the faces I have come to know personally -- like Ty Paxton of Single Hill Brewing and Cody Beebe of Chinook Fest fame -- I just knew that it was made by Beebe's company Digital Vendetta. I reached out to him via text message and he confirmed.
I reached out to Cody to see if there was a high quality version of it online and he told me that it will be "posted on social media very soon".
Until that time, please forgive my low-fidelity version that I recorded off of my TV at home onto my phone.
I dare you to take one minute out of your life to be uplifted by such a positive and powerful message.
In the words of the person last seen on camera, "We gotta love each other. That's the main thing."
In summary, be kind. Love each other.
See Yakima's Changes in 14 Years with These 22 Photos
LOOK: Here are the best small towns to live in across America
KEEP READING: What were the most popular baby names from the past 100 years?