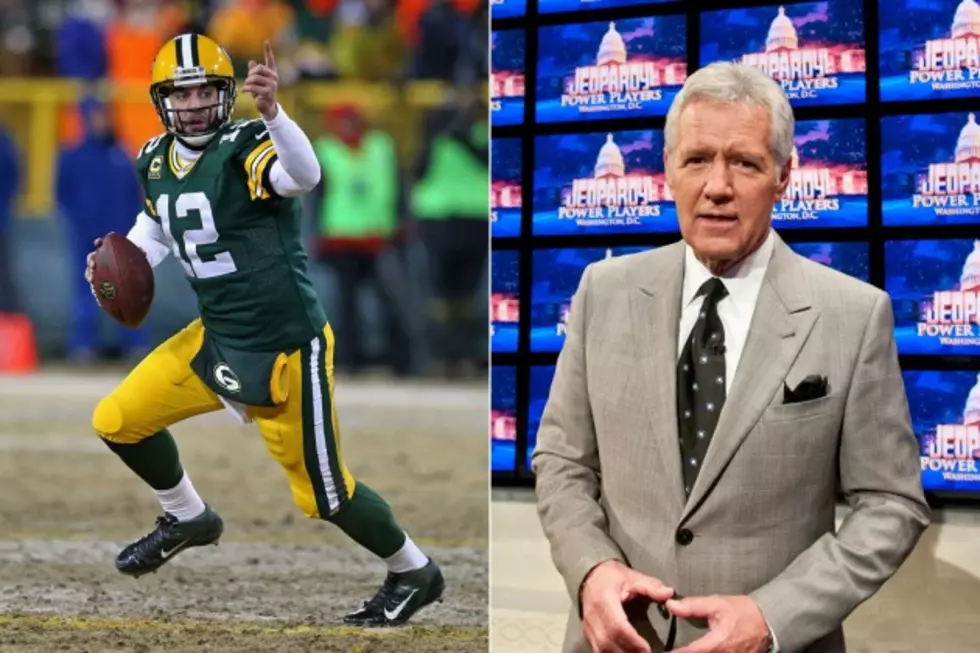 Aaron Rodgers Will Be a 'Jeopardy!' Contestant
Getty Images
Hopefully, Aaron Rodgers is bulking up his brain power this offseason.
The Green Bay Packers quarterback will appear on Jeopardy! next month. And he has the (mis?) fortune of going up against competition that makes the Seattle Seahawks look like a Pop Warner football team.
Rodgers will be joined by Shark Tank's Kevin O'Leary and astronaut Mark Kelly. Yup, a business maven and a freakin' astronaut. This sounds like the plot of a terrible teen comedy (or a Will Ferrell SNL sketch), but, like the Seahawks inexplicable comeback over the Packers in the NFC Championship Game, it's all too real.
For Rodgers' sake, let's hope the categories are "Famous Green Bay Packers Quarterbacks Not Named Brett Favre or Bart Starr," "Olivia Munn" and "Discount Double Check," just to give him a fighting chance.
The episode is slated to air May 12. We say put your money on anyone not named Rodgers.