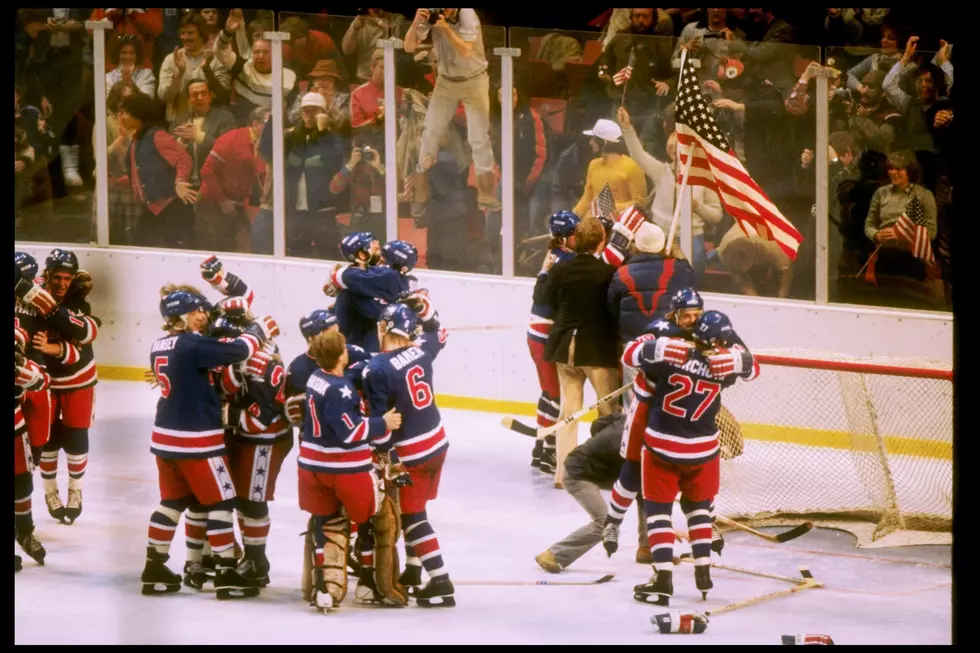 40 Years Ago Today We All Believed In Miracles
Getty Images
It was 40 years ago today (Feb. 22, 1980) that a group of college kids took down the mighty Soviet Union at the height of the Cold War to deliver what is still believed by many to be the greatest moment in American sporting history and one of, if not the, greatest upset in the history of sport altogether.
The 1980 Winter Olympics were held on U.S. soil in upstate New York at Lake Placid. The men's hockey team, coached by the late Herb Brooks pulled off a stunning come-from-behind win to defeat the invincible USSR, 4-3. The iconic call by then ABC-TV sportscaster Al Michaels has become part of the American lexicon. As the final five seconds was being chanted down by a berserk home crowd, the word "miraculous" became a question: Do you believe in miracles?

In 2004, Disney made a full-length feature film called "Miracle" based on the story in which Kurt Russell was nominated for a Best Actor Academy Award for his portrayal of Coach Brooks.

The 1980 games also had a local exceeding expectation when Yakima's own Phil Mahre, who grew up skiing at White Pass, won a silver medal for the USA in the slalom event.