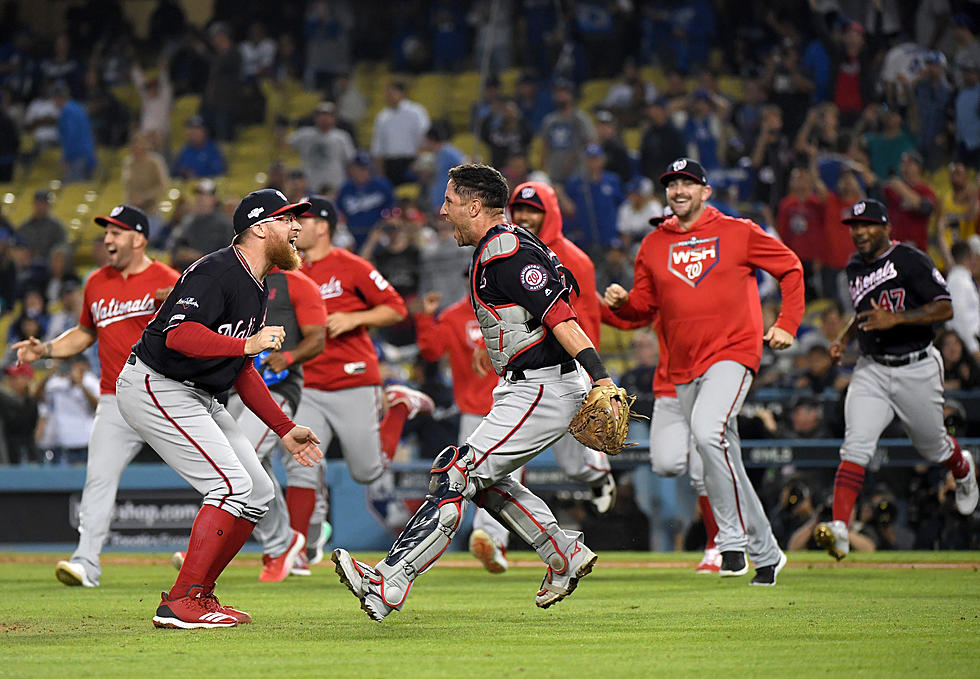 1460 ESPN Schedule: Dawgs, Cats, Chiefs, Cadets, Nats & Cards
Getty Images
We're packed with live sporting events through the weekend beginning with a loser-out Game 5 in the ALDS. We'll also hear straight from the Dawgfather's mouth before U-Dub travels to face Arizona, we'll follow the "Hunt For October" in both the AL and NL, follow the Friday Night Lights to Zaepfel Stadium for high school gridiron clash, a comprehensive College Football review.
1460 ESPN Yakima is bringing the Worldwide Leader in Sports to your corner of the world!

THURSDAY'S RADIO (10/10)
Baseball: - MLB: ALDS: Tampa Bay at Houston - 3:30 p.m.
FRIDAY'S RADIO (10/11)
Football: - College: Chris Petersen Show - 5:30 p.m.
Football: - High School: Moses Lake at Eisenhower - 6:45 p.m.
SATURDAY'S RADIO (10/12)
Baseball: - MLB: NLCS: Washington at St. Louis - 12:00 p.m.
Football: - College: Washington at Arizona - 6:00 p.m.
SUNDAY'S RADIO (10/13)
Football: - College: College Football Rewind - 8:00 a.m
Baseball: - MLB: ALCS: Game 2 - 4:00 p.m.
MONDAY'S RADIO (10/14)
Baseball: MLB: NLCS – St. Louis at Washington - T.B.D.